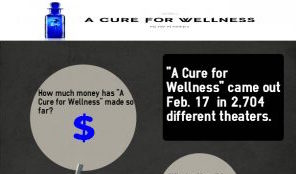 Thomas Johnson, Social Media Editors
March 22, 2017
Filed under Arts, TV & Film Reviews
A new horror movie has recently been released and is titled, A Cure for Wellness. This science fiction psychological horror thriller film is directed by Gore Verbinski and written by Justin Haythe. There is an intriguing plot behind the movie and has been an entertaining source of fun for the younger pop...