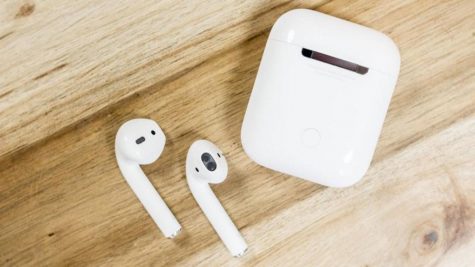 Mason Urban, Social Media Reporter
April 5, 2017
Filed under Photo Slide Shows, Student Life
The new Apple air pods are gaining popularity among students and for good reason. These ear buds have a new design and have plenty of upgrades over the old standard Apple ear buds. Some of the upgrades consist of the ear buds being wireless, longer lasting battery life and better sound quality to na...