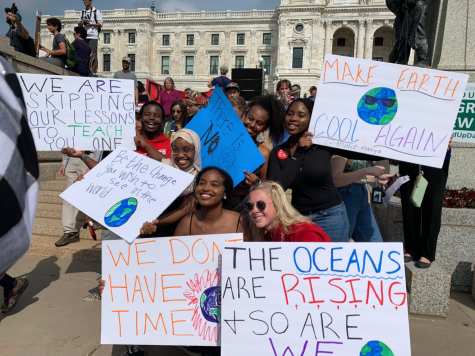 Paige Sanders, Photography Editor-in-chief

October 13, 2019
A global climate change protest took place in major cities all across the globe, including St. Paul on Sept. 29. Protestors and young climate activists gathered at the state capitol to protest climate change in hopes for a green and clean future. A significant amount of students skipped school to protes...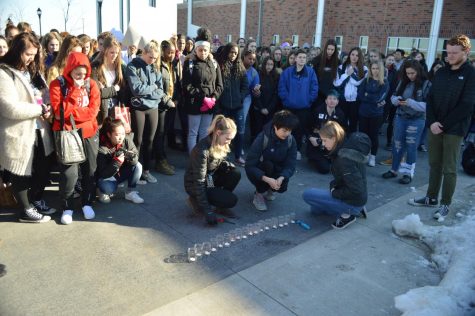 Mira LaNasa, Print Editor-in-Chief

March 16, 2018
One student stood halfway up a half-frozen snow bank with three peers, megaphone in hand, while three others crouched on the cement below, using blue and red lighters to light white tea lights in glass votives. "Alyssa Alhadeff, 14," senior Erica Lemcke began. "Scott Beigel, 35," she continued...