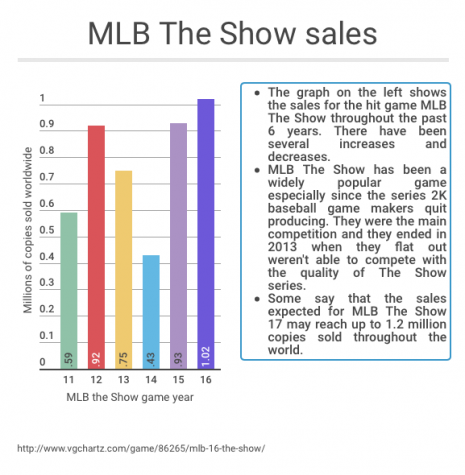 Ryan Shepard, Editorial Cartoonist Editor
March 27, 2017
Filed under Technology & Gaming
"The runner is caught sliding into second trying to steal the base," Harold Reynolds announced for MLB The Show 17 says. MLB The Show 17 is a game that many have been waiting a while for and is set to release March 29 with Ken Griffey Jr. set to be on the cover for the United States edition. Ther...