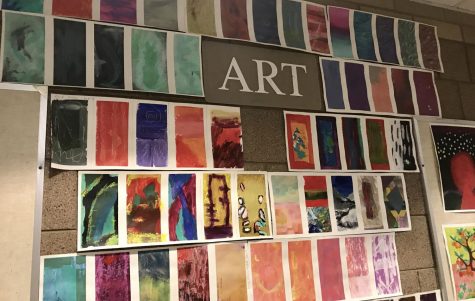 Marie Lecuyer, Copy Editor

December 14, 2018
The Scholastic Art Competition is a national event that gives students in grades 7-12 a chance to express themselves through 29 different forms of art and writing. With a deadline of Dec. 7, motivated students are working hard to get their artwork recognized by a panel of judges. Students can recei...
Hannah Drake, Print Editor-In-Chief

February 10, 2017
Artistically talented students have a special opportunity. Students who excel and who are passionate about their art work have a chance to take part in the AP Studio Art (APSA) class taught by Carey Nisi. This class focuses on four main ideas: a student's commitment to experience the technical, formal and expressive means of their own ar...