November 23, 2014
To learn ballet a person will need practice, patience and poise. Not only does ballet require time and energy, but it also requires determination. Junior Ava Wichser portrays all of these characteristics as she gets prepared for her big role as a sugar plum fairy in the upcoming play "The Nutcracker". Wichser...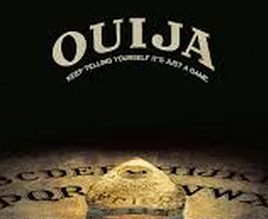 Peri Hoff, Social Media Reporter

October 6, 2014
The upcoming movie "Ouija" is a horror film that will terrify  just in time for Halloween. The movie is about a group of friends contacting demons and 'evil spirits' while contact the spirit of their friend recently killed in an accident. The film is directed by  Stiles White, who also directed...