Emma Brandt, Copy Editor

October 27, 2015
The new Slader application that many high school students are taking advantage/making use of is potentially impacting their learning.  This app can come in great use for both teachers and students if it is utilized the way it was designed.  Slader is an app which provides anyone access to the answers ...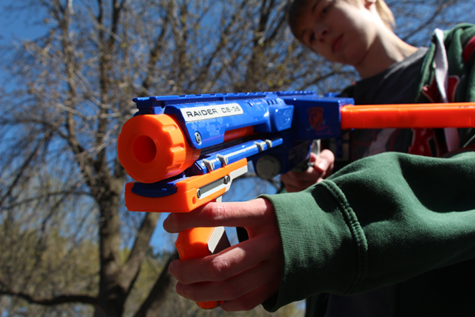 Oliver Parker, Online Editor

May 14, 2015
Stillwater's Nerf war is back. Around 450 students at Stillwater Area High School are running around town shooting each other with Nerf guns, all with the goal of achieving the huge jackpot of money. Stillwater's Nerf war was introduced to the school last year by a few seniors and the tradition continued this...