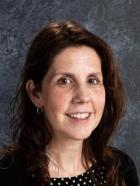 Emmanuel Kamara, Distribution Reporter
March 10, 2017
Filed under Focus
Katy Pupungatoa is a teacher at  Oak-Land junior high school. She is a mother of six and teacher to almost every student who went to Oak-Land junior high. Pupungatoa works as a science teacher has earned herself a shot at becoming the Education Minnesota Teacher of the Year 2017. Pupungatoa has bee...

Allie Langness, Online Editor-in-Chief
February 22, 2016
Filed under Editorial
For the past couple of months, families and community members have been extremely concerned with Superintendent Pontrelli's "B.O.L.D." proposal to close three schools: Marine, Withrow and Oak Park Elementary schools. After sifting through all of the facts and information that has been brough...