Ben Wicklund, Social Media Reporter
January 8, 2017
Filed under Editorial
"Nobody should be allowed to burn the American flag," tweeted President-elect Donald Trump late November, "if they do, there must be consequences -- perhaps loss of citizenship or year in jail!"  What Trump doesn't seem to realize is that the banning of the burning of the American flag violates the Constitution, freedom of spe...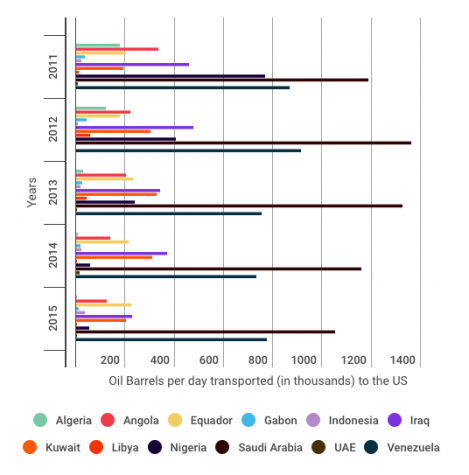 Max Korth, SNO Sports and Social Media Editor
November 12, 2016
Filed under Political Opinion
Saudi Arabia and Venezuela in the last five years have provided the United States with the millions, even billions, of barrels of oil, which accounts for the large economy in the Middle East and Venezuela because of their oil industries. However, this oil is much more expensive to transport overseas...