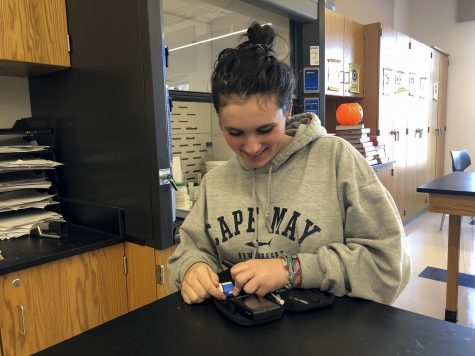 Megan Baxter, Photography Editor

January 2, 2019
Three weeks before sophomore Sophia Nelson was diagnosed with diabetes, she kept getting overly thirsty, wetting the bed and losing massive amounts of weight. One afternoon in the summer adventure camp, Sophia had trouble breathing and her legs were in a lot of pain. After a phone call to mom, and a...

Gabi Danielson, Field Reporter

February 14, 2018
It was a normal day at the gym; Emma Albrecht was tumbling and flipping in preparation for nationals. She had a little bit of back pain here and there, but brushed it off and focused on the meet ahead. She flipped, and tumbled to the music landing her last pass with a solid bounce. Cheers erupted fr...