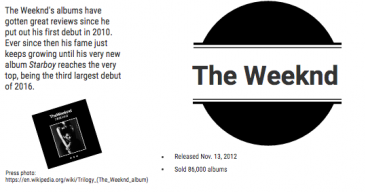 Kaitlyn Launderville, Social Media Reporter

January 10, 2017
Canadian R&B singer ,The Weeknd, blows up the charts on the Billboard 200 with his new album Starboy landing himself at No. 1 within a week. Starboy is the third largest debut of 2016 behind Drake's Views and Beyonce's Lemonade.  The Weeknd was born Toronto, Canada and raised in Scarborough. The Weekn...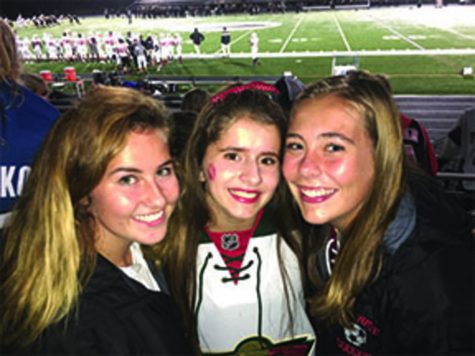 Sonia Moran, Photographer

November 5, 2016
Homecoming week is full of students competing over their pony pride. Students sometimes wonder why homecoming is not as formal as it is at other schools. The point of homecoming week is to show school pride in any way possible. However, there can be some discretion used when it comes to dress. D...