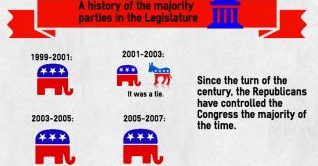 Hannah Boardman, Layout Editor
November 14, 2016
Filed under Political Opinion
Since the beginning of this year, the focus of the election has been on the presidential candidates. Although this is a very important topic, the elections for US House, US Senate and State legislature are also very important. Over the past few years there has been a focus on the national legislature, s...