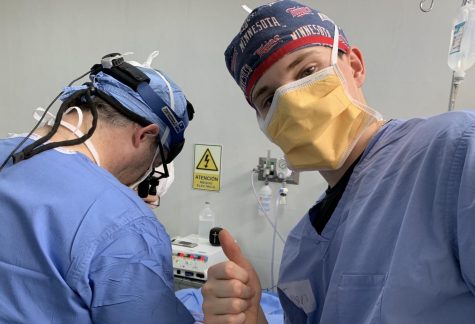 Taylor Lee, Distributive Reporter

March 30, 2019
A New Experience  Junior Tyson Fredkove held and soothed the crying baby as both of them prepared for the upcoming surgery. This Peruvian child was born with a bilateral cleft lip and had it corrected through surgery. A large, gaping hole and two tiny teeth were in place of what should have been lips ...
Hannah Weegman, Online Editor

November 19, 2014
Most teens are choosing medical career paths such as a doctor, surgeons, or personal trainers.  Many students begin their academic career with common and general career goals or aspirations, often teachers or veterinarians. As they grow and are exposed to more opportunities they change and narrow down...