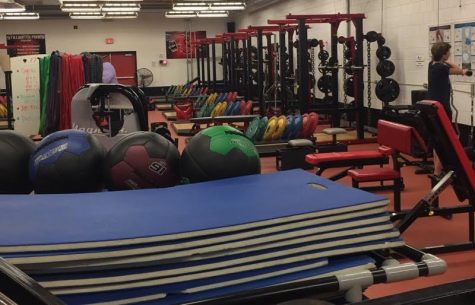 Ryan Shepard, Cartoon Editor

January 6, 2017

Filed under Read & Watch, Sports, Winter Sports
https://www.youtube.com/watch?v=zKtGbxJdAYU&feature=youtu.be&app=desktop Not all after school activities have to be about competition with other students or schools, some just about improving. There is a weightlifting program mainly comprised of sports players working out Monday through...
Noah Ness, Read & Watch Field Reporter

September 26, 2016

Filed under Locker Room
When juniors Matt Crowell and Mason Green started practice this summer, they didn't expect to both have significant roles on Friday nights. Now, after two games, both are consistently contributing to the varsity team. Many teams choose to have only one feature running back, with the starter coming...