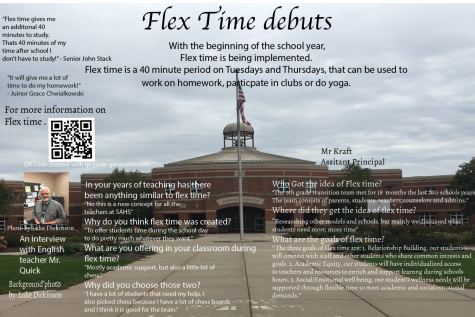 Cassie Ales, Layout Editor

October 19, 2017
In addition to the new building expansions and upgrades and a larger school student body, students can also expect a change to their schedules with Flex time; a free period of 40 minutes which will take place between third and fourth hour every Tuesday and Thursday. Flex time is expected to build r...
Hannah Drake, Editor-In-Chief

November 11, 2016
Principal Robert Bach, Student Council leaders, Students Promoting Cultural Awareness (SPCA) leaders, and many concerned teachers met for the second time on Nov. 1 to discuss the values the school should hold close. This meeting happened because during the Chevals performance at a pep fest, Engli...