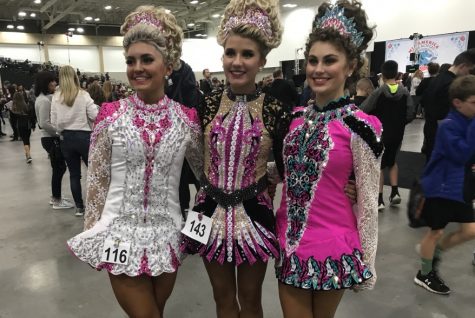 Hannah Sween, Print Editor-in-Chief

December 10, 2018

Filed under Feature, Features, In-Depth
A little girl, about the age of nine, is silhouetted by the sun setting behind the mountains of Wyoming awash with the fading goldenrods and deepening shades of rose. She hops about on a large, flat, centuries old rock practicing a dance brand-new to her, the Light Jig. Ayuna Lamb-Hickson had just completed her fi...
April 3, 2014

Filed under In-Depth
"Somedays it's really tough and I feel like my feet are going to fall off but those are the days I love it the most," confessed junior Lauren Kelley. Every Monday at 4:30 p.m. Kelley rushes around her kitchen looking for bread and cheese to throw a quick sandwich together, runs out to her car, ...