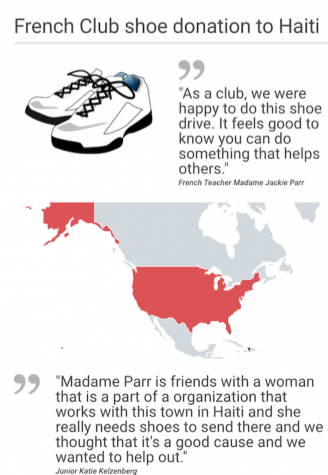 Teagan Andrews, Copy Editor
February 16, 2017
Filed under Activities
French Club is doing a fundraiser that is sending shoes to a little town in Haiti called Bois Tombé. The shoes are being donated due to children and even adults not having shoes that cover their toes because most walk around barefoot all the time. On Jan. 29, the French club voiced an opinion about donating shoes to a little town. French teacher Madame Jackie Parr,  is friends with a ...