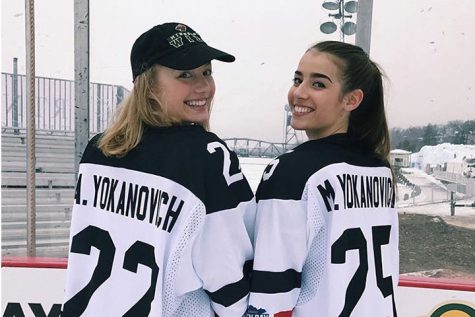 Elise Luoma, Student Playlist Editor

February 9, 2017

Filed under News, Showcase, Sports, Winter Sports
The 11th annual Hockey Day Minnesota made a presence in downtown Stillwater. This event involves various games from high school, university alumni, college and professional hockey teams. It is broadcasted each year, and receives national coverage. Since 2007, the event has taken place in cities fr...
Lexie Sherrick, Editor in Chief

February 11, 2015

Filed under Featured Videos, Sports, Winter Sports
The crowd full of maroon and gold sits quietly and intensely watching the ice moments before the puck goes into the net. As it slides in the crowd immediately stands, hands fly in the air, screams can be heard from outside the Ridder Arena and are echoing along the walls and through the fans from the...