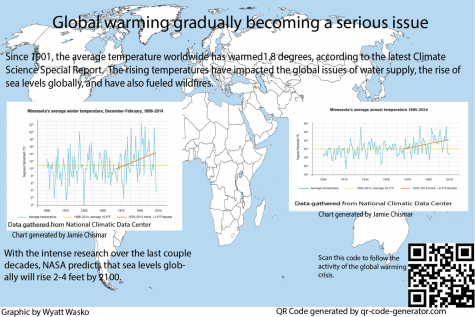 Wyatt Wasko, Social Media Editor

January 14, 2018
An increasing number of scientists all agree, global warming is real and getting worse. There are a wide range of effects of the warming, rising sea levels, ocean acidification and coral bleaching just to name a few. From the most recent studies have also seen an increase of wildfires, like the o...

Travis Jacobson, Social Media Reporter

January 3, 2017
Florida is going to sink into the ocean! So will California! The seas will overtake the land! The ice caps are melting into nothingness! This is the speech of radical environmentalists 30 years ago about what the climate would do today, or what they thought would happen by today. But, none of that ...