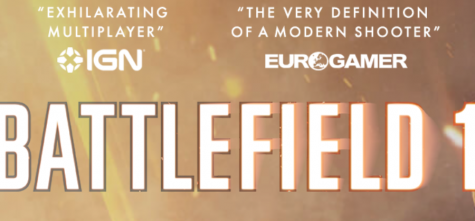 Jack Degonda, Social Media Editor

December 5, 2016
Battlefield One released Oct. 21, and after about a month it has done considerably well both with the gaming community and sales-wise. The game itself centers on a more realistic experience for players, which has definitely been noticed. It takes place in the First World War era, which coincedent...
Noah Johnson, Distribution Reporter

November 21, 2016
Walking through the English hallways after school on Thursdays, students may walk into room C218 and find a new club. The chess club has been revived in the high school. In previous years, there have been chess clubs after school, but they didn't last. Chess interest throughout the U.S h...