McKenzie Bohlig, Copy Editor

May 9, 2017

Filed under Editorial
Recently, dress codes and their enforcement have been a controversial topic throughout the public. An instance that has recently raised debate was United Airlines dress coding two girls and making them change before boarding the plane. This incident was first made public by a woman named Shannon Watts known for momsdemandaction.org. She ranted on twitter about a United gate...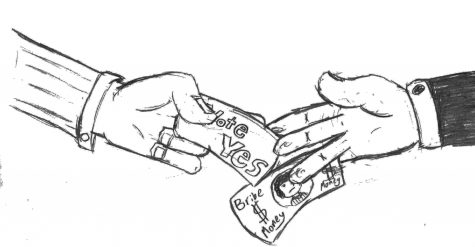 November 28, 2013

Filed under Political Opinion
Controversies have been abundant in the world of politics recently. The amount of leeway and freedom that politicians receive may be too much for them to handle. The United States politicians are some of the people who represent the entire country. If they act poorly that will dampen the United State'...