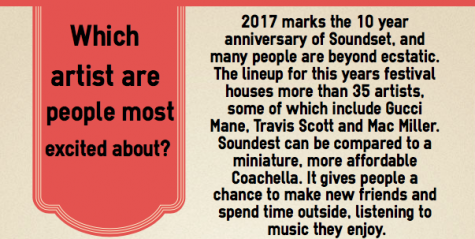 Maddy Baker, Copy Editor

May 10, 2017

Filed under Arts
The time has come when the nation decides to hold all types of festivals in multiple states across the country. Some of the more notable ones include Coachella, Lollapalooza and Ultra Music Festival. Now that the weather is warming up, people are breaking out their best festival attire. Around thi...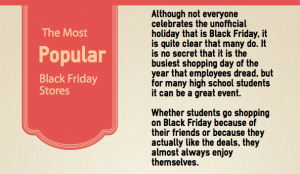 Maddy Baker, Copy Editor

December 7, 2016

Filed under Student Life
As every American knows, the day following Thanksgiving is known as Black Friday. On this day millions of people flock to all different types of stores in search for the best deals on gifts for themselves or loved ones. Although not everyone celebrates the unofficial holiday that is Black Frid...