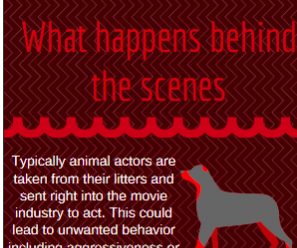 Noah Johnson, Distribution Reporter
February 17, 2017
Filed under Editorial
Over the years, many filmmakers have used, "No animals were harmed" disclaimer in their films. Little do people know what these filmmakers have gotten away with on film and behind the scenes. With animal abuse still happening behind the scenes, the films should not be able to use the "No animal...