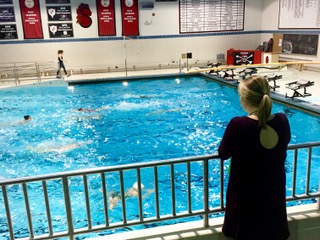 Bella Anderson, Social Media Editor

November 8, 2016
How would it feel if all of the sudden someone could not do the thing they love? After three concussions, junior Sophie Ogaard has been faced with the difficult decision to continue what she loves to do even if it hurts her or to hang up her suit. Ogaard's injuries have made it difficult for h...
Dennis Toenjes, Video Editor

October 14, 2014
Concussion Rates in high school sports across Minnesota have been growing at an alarming rate and Stillwater Area High School contributes to this trend as well. Concussions are brain injuries caused by head trauma, which can be induced by a collision or whiplash. The brain hits the side of the skull, c...