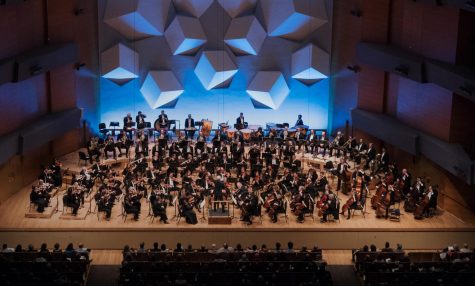 Julie Xiong, Cartoonist

February 12, 2020
Music is a combination of melodies, harmonies, pure beauty and emotions. It can be easily found at Orchestra Hall. Since 1973, the venue has been most known for its exquisite acoustics. An overall warm and rich sound is produced by the Minnesota Orchestra. "They are one of the best orchestras in the cou...

Derek Berg, Podcast Reporter

February 2, 2019
Every Wednesday after school they will only be doing one thing: dancing and singing and celebrating Korean culture. They are the K-Pop Club, created five years ago under the guidance of advisor and print room paraprofessional Shannon VerDuin they have been a light spot of culture in a mostly caucasia...