Hannah Drake, Print Editor-In-Chief

January 7, 2017
Lush cosmetics are booming among teenagers. Their products are full of essential oils, flower petals, and minerals. This company sells from a variety of handmade bath and body products including, natural soaps, bath bombs, shampoos, fragrances and specialty products. Their most bought i...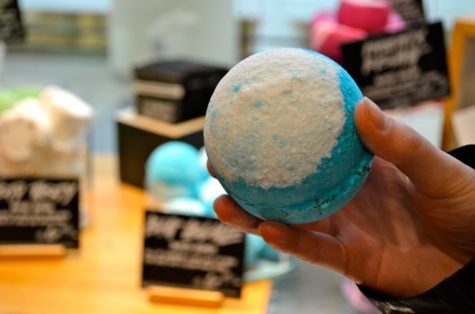 Madi Schoenecker, Social Media Editor

February 26, 2015
Bath bombs have become increasingly popular over the past few years.  Co-founder of LUSH Cosmetics Mo Constantine invented the Bath Bomb in 1989.  Bath bombs are hard-packed mixtures of chemicals and oils. LUSH Bath Bombs are completely organic.  LUSH first came to be in 1995 but the co-founders had...