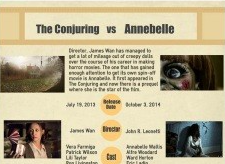 Jessica Thomas, Editor-in-Chief

October 23, 2014

Filed under Arts, TV & Film Reviews
"Annabelle" is a spin off of the previously popular film "The Conjuring." It is based on a baby expecting couple who, when in search for additions to a doll collection, come in contact with an old, collectors doll. The doll then becomes the base of a demonic possession who is in search for a so...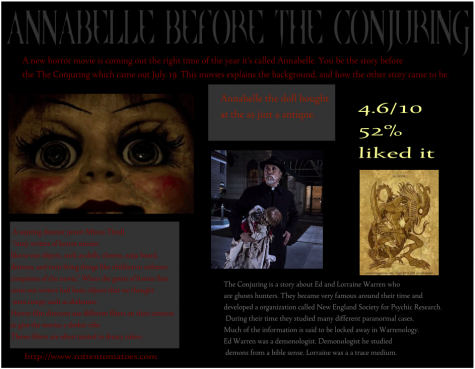 Anna Craggs, Photographer

October 14, 2014

Filed under Arts, TV & Film Reviews
"Annabelle," a new horror movie, came out this fall. Viewers are educated on the background behind "The Conjuring" in "Annabelle." Junior Minna Thrall, an aspiring director, said, "Story writers of horror movies like to use objects, such as dolls, clowns, ouija boards, demons, and even liv...