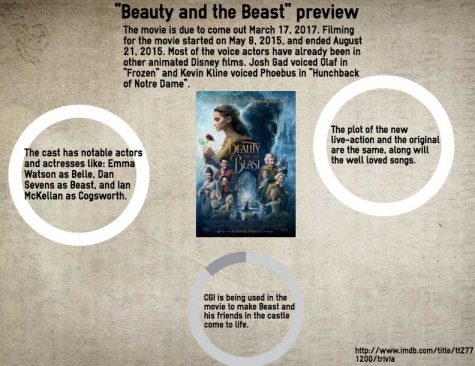 Hannah Larson, Copy Editor
March 22, 2017
Filed under Arts, TV & Film Reviews
The new live-action "Beauty and the Beast" movie is going to be a hit with younger generations, families and even the older generations that grew up with the original 1991 classic. The movie is due to come out March 17. Filming for the movie started on May 8, 2015 and ended August 21, 2015. Most...