'Shang Chi' becomes theatrical sensation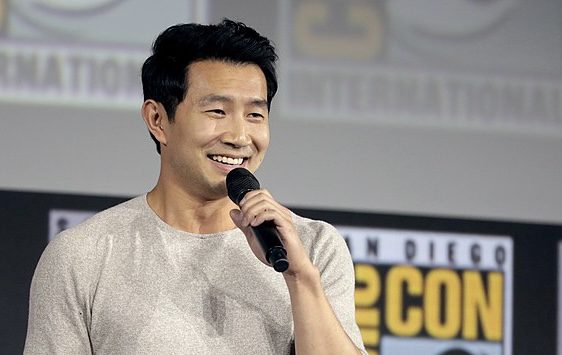 Mikai Tasch, Social Media Editor-in-Chief
October 5, 2021
The Marvel movie "Shang Chi and the Legend of the Ten Rings" was a movie that made history when it came out on Sept. 3. This was the first Marvel movie to be directed by an Asian man, and had a primarily Asian cast. Furthermore, it was dubbed a theatrical sensation upon its release because of the diverse cast, talented actors and music.
A significant milestone reached in "Shang Chi" was Asian representation. "Shang Chi" was unlike many typical American movies, which primarily featured white people.
Faith Yang, junior and president of the Asian Student Union, was very excited when "Shang Chi" was announced because it "was a big thing for the Asian community." 
Destin Daniel Cretton directed "Shang Chi." He focused on portraying various values of Asian cultures. English and Chinese were used in this movie.
"It was cool to see them switch from one language to another. They spoke English and Chinese, switching throughout the movies," Mackenzie Vang, a senior and member of the Asian Student Union, said.
Simu Liu had starred in Canadian TV shows and movies prior to the release of "Shang Chi." Popular TV shows included "Kim's Convenience" and "Make it Pop." Liu was born in Harbin, China, but grew up in Mississauga, Ontario, a suburb of Toronto to the east.
Bryce Ellefson, advisor of the Asian Student Union, said that Simu Liu had been in some Canadian TV shows. Liu had not only starred in popular TV shows, but had also been a stunt actor.
One of the most critically acclaimed actors from "Shang Chi" was Meng'er Zhang. Zhang portrayed Xu Xialing, Chi's sister. She had a powerful role in this movie, unlike other Asian women from typical American movies.
"Meng'er Zhang is the first Chinese actor I have seen to portray someone who has power and influence," Vang said.
Many Asian fighting techniques were used in "Shang Chi." Shaolin, tai chi, bajiquan were among the most prominent. Tai chi was a meditative exercise used to help calm the body and prepare for more intense physical activities. Shaolin was a specific type of kung fu that many of Shang Chi's ancestors used. Bajiquan was another type of kung fu where people used elbows and knees to fight.
"There were fighting techniques like kung fu. Kung fu is used in Chinese movies and dramas," Yang stated.
Unlike other Marvel movies released, excluding "Black Widow," "Shang Chi" was a movie affected by COVID. COVID had affected production of the movie and the box office results. A battle of whether to release Shang Chi on Disney+ or not was apparent, although in the end, it was only available in theaters.
"It will be interesting to see how 'Shang Chi' does in theaters in regard to COVID and how this movie compares to 'Black Widow'," Ellefson explained.
Overall, "Shang Chi" opened the door for other movies to represent various cultures in the future. "The Eternals", an upcoming Marvel movie to be released on Nov. 5, will feature a diverse cast. This diverse cast includes Asians, African-Americans, Hispanics and Native Americans, accurately representing what many countries in the world such as the United States look like.
Yang pointed out how people can see many different points of view "from the brothers and the sisters, and from the moms and the dads." Many directors are trying to build more diverse casts, because Asian representation has been a prominent issue.