Harry Styles performs at Xcel Energy Center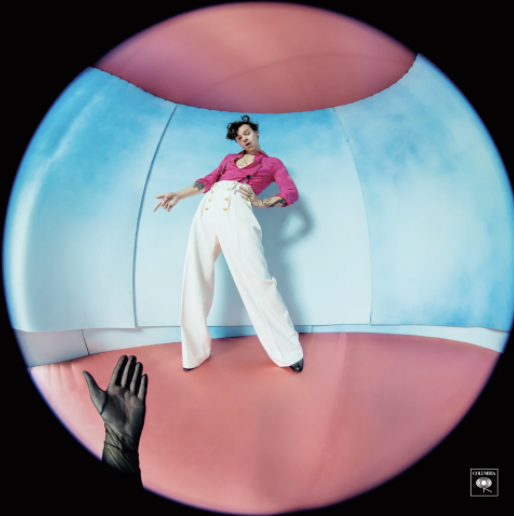 After nearly two years of postponing and anticipation, Harry Styles is finally making his way to Minnesota for Love on Tour. Tickets went on sale in November 2019 with tour dates in 2020. After the pandemic, the tour pushed off. Many students love Harry Styles and will be attending the concert. The concert is in the middle of homecoming week which lands right at the same time as the Powder Puff game. This has left juniors and seniors to make a tough decision.
Ticket prices have grown exponentially. Standing general admission for pit has reached $1,600 and nosebleeds rose to $200. Even students who payed two years ago when the tour dates came out to a significant amount to see Harry Styles.
"I got my tickets freshmen year for Christmas. I paid $80 for nosebleeds," junior Katelyn Stack said.
The concert falls right on the same night as the popular powderpuff game. This event is highly anticipated for girls at the high school, especially the seniors who did not get to play their junior year due to COVID-19. Some students were very upset about not being able to attend Powder Puff this year.
"I want to play Powder Puff so bad like I've wanted to since middle school and I'm so heartbroken," Stack said.
Harry Styles is known for his outfits and stage presence with Tik Toks of his recent concerts have gone viral for showing his iconic outfits. He often interacts with the audience in fun ways such as reacting to signs that fans have made for him.
"Just seeing him perform is cool. I went to the first one and it was really cool to see how he interacts with fans. It's really fun," junior Alyssa Lord said.
"
It was really cool to see how he interacts with fans. It's really fun."
— Alyssa Lord
Like most concert venues during this time, Harry Styles and Xcel Energy will be requiring a negative covid test or vaccination card to get in. The negative COVID-19 test needs to be taken within 48 hours of the concert date. Most fans attending the concert are vaccinated so this isn't a problem.
"I have a vaccination card that I'm bringing with me to the show," Stack said.
Since Harry Styles rose to fame from One Direction, many attendees from the school have been fans from the start. Some have been to his concerts from his days in the band whereas others only recently started listening to him. Regardless they are all excited to hear him play a One Direction song.
Olivia Dejarnett said she was hoping to hear the classics from fine line and "I want him to perform some One Direction."
Harry Styles has dropped two solo records already and there are rumors he will be releasing the third one soon.