Newest Apple products revealed 2021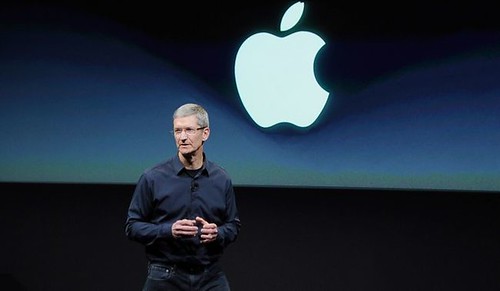 Sienna Xiong, Graphics Editor and Online Editor
October 7, 2021
Apple's new event took place on Sept. 14th inside of the Steve Jobs Theater on the Apple park campus in Cupertino, CA.  The event was set to take place online through means of the internet, so virtually, anyone could see the event. The event was to unveil new products coming out in the near future. Some of their products contain the new iPhone 13, Apple Watch Series 7 and finally the new generation of the AirPods, AirPods 3. This was Apple's first fall event of the year.
The new iPhone 13 consists of many new features. This included an increase of pro-motion displays, an A15 chip, and a faster 5g capability. The A15 performance rate is 15 trillion operations per second, which is 4.8 trillion more than the A14 that was imbedded in the iPhone 12.
"They added like a 120 Hertz on display. So when you're scrolling everything, you'll notice that we can build up a lot more like responsive and fast," junior Adnan Ahmed said.
"
They really added more and with the screen display from the fix so you get 30% more screen, so less bezels, and then they redesigned the entire speaker system in the Apple Watch."
— Sam Suro
The iPhone 13 has the same CeramicShield display on the front, with durable glass on the back with flat edges. The 13 has 120 Hertz but still has the same stellar OLED panel.
Sophomore Sam Suro said he liked the feeling of a squared out phone because it fits better in his hand than with the previous models on the iPhone 6 to the iPhone 11 that have curved edges.
The 13 had bright and colorful images that beat the earliest Samsung that came out. It's photographic styles give the customer more control. It has an accuracy of white balance, indoor or outdoor, as well as great detail.
"I think this iPhone would be really great, but this isn't going to be the new big thing thats going to have a lot of people buy the iPhone," senior Krister Kahl said.
The camera of the 13 has a new diagonal arrangement in the lenses, giving it a wide camera that lets in 47% more light than the iPhone 12.
Ahmed said the upgraded cameras are better and when learning the background in recording videos and using censorship.
The new 13 starts with $799 now. It looks like the prices has gone up. The reason behind this is the iPhone 13 now has 128GB of storage. All other models continue to go higher as the more features they put into the new phones, such as; camera, hertz and more storage.
The Apple Watch 7 includes a comfortable fit. Apple has changed its style, and revamped to a flat design and a larger display for an easier read. It has a new flat edge and has a smaller bezel.
"pros are like for people who say let me get like a little bit extra like all one of the biggest possible phone max," Ahmed later on added, "it makes sense why the prices are a little bit higher but I think $800-750 is like a good price with the new iPhone."
"Customizable Do Not Disturb, so while I'm in school Youtube, Instagram and like Snapchat can't send you notification and after I leave the school building it'll let me know all theses things happened while you're at schools so we don't get distracted," Ahmed added, "IOS as a whole has like become a lot faster and just like a lot more unified enviroment because they're real quick."