From journalist of the year finalist to cello prodigy; Alex Steil gets it done
"An incredibly dedicated and passionate student," and, "destined to be a great journalist," is how journalism teacher Laurie Hansen describes senior Alex Steil.
But for others, they may bring up his locally-acclaimed recorder account, the fantastic coffee drinks he makes at Starbucks, or his prestigious career as a cellist.
Though he wears many hats, perhaps Hansen was most correct in her statements about his prowess in journalism and student media.
Alex began his journalism and student media career before he was even walking, attending post-production and layout meetings in the "pubs lab" (publications lab), in a bassinet with his mother, Rachel Steil, the Pony Express advisor of more than 20 years. Always curious to learn more, Rachel's students helped picked him up from elementary school so he could join the after-school meetings with the high schoolers.
In his family, "Every generation has been a writer. My great grandma, grandpa, my mom and now me, so it really is in the genes," Alex said.
He continues the family line and achievements with his passion and drive for journalism, especially with the recent announcement that he was one of the three finalists selected for the Minnesota Journalist of the Year by JEM (Journalism Education Minnesota). Alex had to create a digital portfolio of his work that reflected his writing, leadership and multimedia skills, while also weaving in the application of press law and ethics.
Rachel believes it is his attention to detail and the respect he has for the process that can often set him apart from other students. He thinks big and uses it to his advantage. Even when he was about to turn in his submission for the competition, he only let Rachel check over it for grammar and punctuation errors, explicitly telling her she could not change any content.
"He's got a really clear sense of who he is and what he wants to accomplish and that he wants to be successful," Hansen added.
Alex is self-motivated and pushes himself to do his best on every thing he does. This past summer, he spent many hours working on cleaning up and changing aspects of the Pony Express website that needed updating. He is the only online-editor in chief, even though there is normally more than one.
To add to his list of accomplishments, Alex has been one of the few juniors who were an editor-in-chief, the fourth in Rachel's 22 years of being the advisor. When no one assumed the role the summer after his sophomore year, Alex stepped in and became a committed and successful editor for his junior year, encompassing what journalism means to him.
"I want to be a journalist, and writing about the things that matter is really the most important thing to me. In an ideal world, I would be writing about politics," Alex explained.
The topic of politics has always intrigued him, and he is not afraid to go straight to the source for his facts and quotes. Always an overachiever, Alex has called the Stillwater superintendent, the Minnesota attorney general and even Tina Smith (the Minnesota junior United States senator), in an effort to gain the most knowledge and reliable information he can.
Being the humble guy he is, Alex claims he, "doesn't have a secret, it's kind of just natural for me to do it as well as I can, because that is where my standards are for myself."
He has not only a love for student media and journalism, but music as well, when he began playing the cello in the fifth grade and has not stopped since. Alex plans on continuing his music into college, and will most likely be attending a college's music school to keep learning.
His love of music also kickstarted his popular Instagram account, @alex_plays_the_recorder in 2018 , where he began with "Hungarian Rhapsody no. 2" by Franz Liszt which according to Alex, "is a bop, quite frankly."
People can request songs for him to learn on the recorder and he will perform and post the song on the account. His story about the account was covered on NPR this past summer where Alex discussed why he created the account and why he loves it.
"
He is going to make it happen, because everything else he has done in his life has brought him to this point."
— Laurie Hansen
Alex has worked for many years, crafting both his writing and music skills into what they are today, and he hopes to continue with both of his passions after high school.
"He is going to make it happen, because everything else he has done in his life has brought him to this point," Hansen explained.
Preparing to head off to college in the fall, Alex is now in the pubs lab as an editor-in-chief instead of a baby in a bassinet. He will continue with his goals in music and journalism, carrying his legacy at the Pony Express for decades to come.
About the Contributor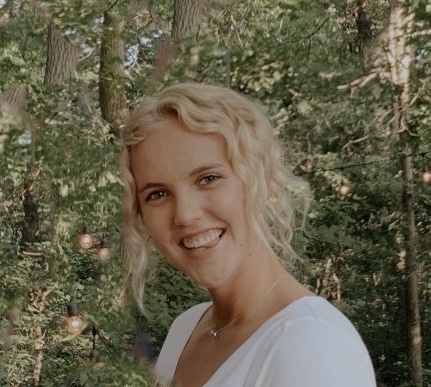 Mairin Torgerson, Photography Editor-in-Chief
My name is Mairin Torgerson and I am the senior editor in chief of photography for the Pony Express this year. I am a part of the Stillwater fastpitch...