Afton-Lakeland Elementary's secretary provides students with new perspectives
There are few minority staff members in the Stillwater school district, and the Afton-Lakeland Elementary secretary, Foua Fitzpatrick, is one of few Asian-American staff members. After a few years of working in the district, although not at any particular school, Foua saw the job opening for secretary at Afton-Lakeland. She was somewhat optimistic about applying and getting the job because of her background. Surprisingly, she got the job and has been working there for the past two years and could not be happier with the work she does.
In the fall of 2019, Fitzpatrick became a new face as the secretary of Afton-Lakeland. As one of few Asian staff members in the district, she has provided diversity for the school, as well as support for every student. 
"It's a goal of mine to just share my experience, and if anyone is willing to learn about me as a person, I'm more than willing to share that," Fitzpatrick said.
Fitzpatrick's journey to her current role as secretary at Afton-Lakeland provided her with the background she needed to succeed as a secretary. Her initial experience with the Stillwater school district came with the student support services in 2017.
Fitzpatrick said she feels lucky that she worked her first year with SSS because they were a much smaller program. Therefore, it really got her feet wet in the school district. 
She could not be more satisfied with her role in working with so many great people. She feels honored to take on many tasks because they lead to meeting so many people.
"I get to wear so many hats, and I get to work in the office. I also get to help staff, students and families, as well as working one on one with our principal," Fitzpatrick added.
This has helped her better understand the people she works with as well as build a better connection with the community. 
Although being a minority in a largely-white school, Fitzpatrick has always felt like part of the Afton-Lakeland family. It is clear that her colleagues are welcoming and respectful, which makes her job even better. 
"I have never been treated in any way where I felt uncomfortable or unwelcome. I've been very lucky to have worked with people in our district that have treated me well and treated me as equal," Fitzpatrick said.
"
I've been very lucky to have worked with people in our district that have treated me well and treated me as equal"
— Foua Fitzpatrick
Elementary students can learn about diversity, which is important, by simply seeing different faces in their familiar places. For example, when one walks in the doors of the school, Fitzpatrick is the first person they see, which provides the young kids with that crucial experience. 
Fitzpatrick said a simple goal of hers has always been to just have students see someone that is different and to provide them with that important experience early in their life, even if they do not understand exactly what it means. 
Fitzpatrick also hopes to be someone that works hard and sets a good example for the kids. This is something that she believes is valued greater than race and ethnicity. 
"Being hard working transcends race and ethnicity, and that's something where, again, with younger kids, they may not even realize that they're learning about that. They could just see that with me in my position," Fitzpatrick explained. 
Afton-Lakeland kindergarten teacher Kim Schneider has been working at the school for 24 years, and she can not recall having a minority colleague until Fitzpatrick. The actions that she has taken in her first two years working at the school have inspired Schneider. Furthermore, Schneider is amazed at the tasks that Fitzpatrick has completed, and is excited for the future of having a Fitzpatrick lead the way for Afton-Lakeland.
"Being in the role that she is and being a minority, I always tell her that she is my superhero because of all the tasks that she does," Schneider said. 
"When kids can know that if they go out in the public and they see another Asian face or another Hmong face, they can relate it to me. They can make a connection that someone looks like me, and they have no fear of doing that," Fitzpatrick explained.
Beyond being an outgoing and supporting secretary, Fitzpatrick is a unique and special person that, without knowing, impacts young kids in many ways.
"She could run the school because there are many days when our principal isn't there and she's holding down the floor," Schneider added.
About the Writer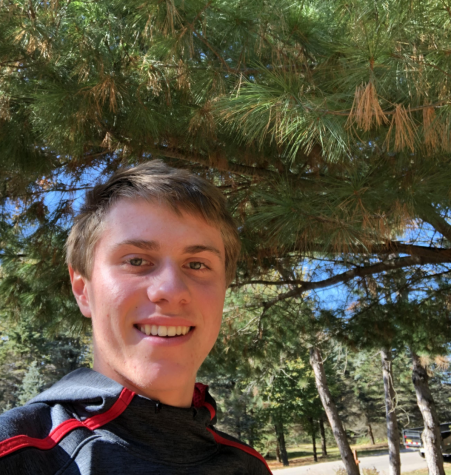 Mason Buck, Video Editor
I am junior Mason Buck, and I am a broadcast editor. I play football and baseball for the high school, and enjoy weight lifting with friends in the winter....