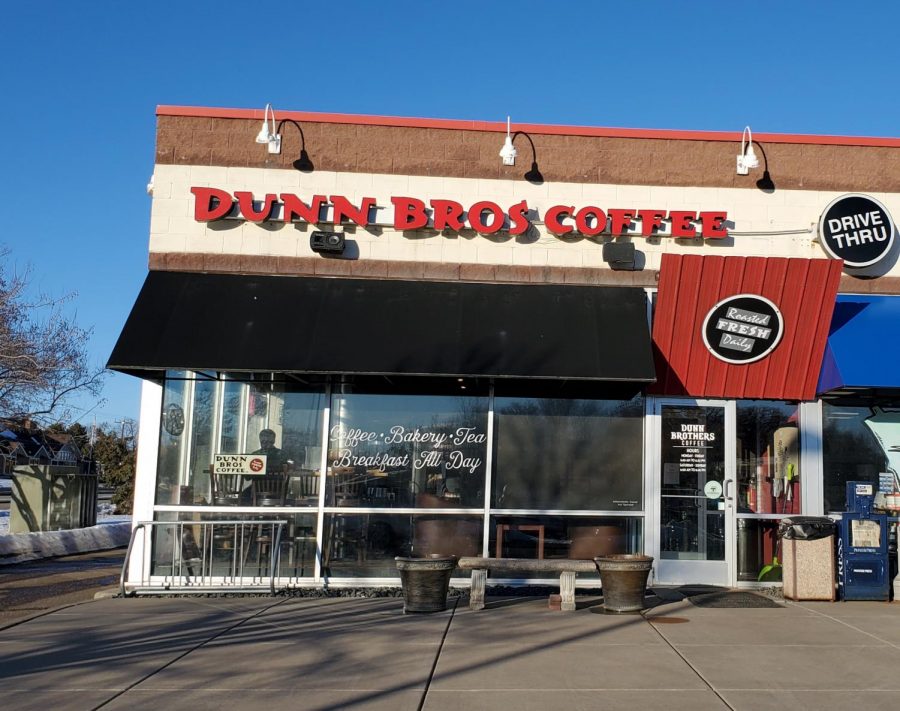 Photo by Julianna Silva
Seeing friends or family and having social connections is more important than one may think. Even though there is a pandemic, it is still possible to see friends and family over Zoom or in a local coffee shop.
Coffee shops are great places to meet with friends, even before the pandemic. After school teens go to coffee shops to sit and talk or do homework. Now during the pandemic people can still go to coffee shops, they have safety regulations that make it possible to go there.
Junior Marie Tschoepe said that she has gone to a coffee shop to meet her friends over quarantine.
Coffee shops are a good place for people to catch up with people they have not been able to see over quarantine because it is a safe place as long as the safety precautions are followed.
Staying physically healthy during this pandemic is essential, but keeping a healthy mind is just as important. Being separated from people for this long can lead to problems like social isolation and loneliness. Three in five adults are lonely, which is 61 percent, there is a very large mental health crisis in America, there are more than 46 million people living with a mental illness.
Junior Megan Sherman said that she at first did not really feel a strong need to see her friends, but then towards the second half of last year she found herself wanting to make plans and see her friends again. 
Since people have not really been able to see their friends as much as they might like to it could lead to people growing apart or not feeling the same closeness. Not seeing friends during quarantine could put a strain on relationships, maybe leading to growing apart. 
When asked about how it felt to see her friends again over quarantine Sherman said, "It was different because it was less frequent. So most of it was like catching up."
There are still many ways to see friends during this pandemic, whether it be in person or digitally. English teacher Chelsea Dodds said that she has a Zoom call with her friends once a month after all their kids go to bed to catch up with each other. Other ways are to see friends at a coffee shop, or restaurant. 
Sitting behind a screen while texting or video chatting with a friend can be seen as putting low effort into the relationship, simply asking "wyd" and low effort questions like that can seem apathetic and like the person asking does not care that much, which could lead to a strain on the friendship.
Seeing a person over a video call is better than just texting, but meeting for a short while in a coffee shop while following Covid regulations and the safety measures is even better, make sure that everyone meeting in person is symptom-free and healthy.
Dodds said that she has gone to a restaurant to catch up with her family.
Coffee shops are a great place to hang out and catch up with friends or family during quarantine, they have safety regulations so everyone will be safe, and meeting in person can show that a person is putting in the effort to see their friends or family in person over quarantine.