2021 Super Bowl reflects America's priorities amidst pandemic
The Super Bowl is the notorious championship game of the National Football League, and every year tens of thousands of fans occupy the selected stadium to watch the game live. It serves as the final game of each NFL season, as millions of people tune in from their homes, eager to watch what they had been waiting for all season. COVID-19, however, brought obstacles that affected the decisions and games of many professional sports—one being the 2021 Super Bowl. One would think hosting such an event in the middle of a pandemic is not the best idea, but the United States continues to show the world otherwise.
On Feb. 7, the Tampa Bay Buccaneers beat the Kansas City Chiefs in the 2021 Super Bowl, earning them their second Super Bowl championship title. Even though the NFL limited the amount of people allowed to attend, about 25,000 fans still occupied the stadium. That is an absurd amount of people in one place during a pandemic. In contrast, many events like graduations were completely canceled due to the risk of spreading the virus, but the Super Bowl continued to hold thousands of people as if COVID-19 never existed. It was an irresponsible decision. The league should not have allowed that many people to attend if any at all.
"I think they did what they could to allow thousands to enter," health teacher Erin Nickleby said. "Yet I feel decisions made are all about money."
It is no surprise the United States has had the most COVID-19 cases when there are people who are not following CDC guidelines. Even with the appropriate precautions and spacing, according to NFL columnist Jarrett Bell, many fans at the Super Bowl went around without masks despite the mandate instituted by Tampa mayor Jane Castor. In a stadium filled with thousands of people, it is essential that everyone wears a mask and keeps a distance from one another.
High school graduate Linda Herr explained that the reason why the United States' number of cases has skyrocketed compared to other countries is the initial lack of understanding of how contagious and serious this virus is. No one really followed safety precautions, whereas other countries prioritized masks and quarantine.
Events with significantly less people were completely canceled during the pandemic. High schoolers across the country were not able to celebrate the end of their high school education, but thousands of fans were able to collectively watch a football game.
"Although I do not know much about sports, I do know that the stadium can fill up with thousands and thousands of people, all sitting side by side and comparing that to a graduation ceremony, I could see how it made a lot of people frustrated with massive sports events being prioritized over graduation ceremonies," Herr said.
One of the most difficult things about this pandemic is the lack of social interaction among students and staff. School and education rely heavily on the interactions that take place in a classroom, and without that, making and maintaining connections and bonds is difficult. Many students have not been able to physically go to school and interact with their peers. It is not hard to understand the frustration of students and teachers when they cannot even be in a classroom, as tens of thousands of people are able to gather in one place to watch a football game.
Nickleby said she misses seeing students, and "having small one-on-one conversations" with them is something she also greatly misses.
Some would argue the 2021 Super Bowl held a much smaller audience than they ever had and that it made a big difference, but 25,000 people is still 25,000 people. It is not safe for that many individuals to gather, with or without the correct safety precautions. It does not matter if it was a smaller group, because at the end of the day, too many people were exposed to each other.
It is understandable people are eager for life to go back to normal. However, that will not happen if people continue to push the limits of COVID-19. With the United States approaching 500,000 deaths, watching a football game is not worth increasing that number. It takes one person to spread this virus like wildfire, so if people continue to be reckless with their decisions in public, life will not be normal for a while.
About the Writer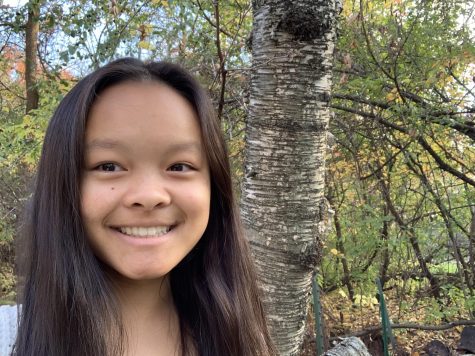 Lubnag Xiong, Copy Editor
My name is Lubnag Xiong. I am a junior and a copy editor of the Pony Express. I play for the school's tennis team in the fall and am apart of Asian Student...