Arguing for Godzilla: The first ever face off between Kong and Godzilla awakens fans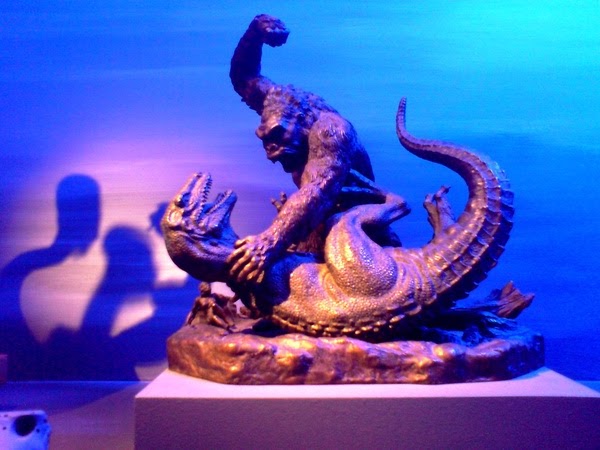 For years, fans of both Godzilla and King Kong have chosen their side. The new major film featuring both characters, Godzilla vs. Kong, has been announced and is making its breakthrough on its release date of March 31. There are already thousands of online blog forums and posts which allows fans to "vote" on who they are rooting for in this debut film. With a fanbase for both sides, this movie will be an excitement for all.
The 1962 original Godzilla vs. Kong movie has officially announced its major comeback, but this time with more excitement and advances. This movie will feature both King Kong and Godzilla, and is creating exciting battles for all fans. 
"I am so ready! I am so excited to see how the directors and producers will put together this soon to be iconic film. With some Godzilla fans, and some Kong fans, I am ready to witness the awaited outcome,"  movie expert and parent Dave Schilling said.
The movie King Kong is known to have an emotional appeal towards its fans. With such a cute and loving large monkey, the hero inside is directly exposed. In the upcoming films, fans speculate whether or not the hero Kong will be continued, or if the roles will be reversed. 
"As much as I love Kong and his character, I don't know what to expect," freshman Lily Timmons said. "With Kong going up against Godzilla, it's going to be such an excitement seeing which one is the villain, and which is the hero."
Many fans and online posts have decided that the past film of Godzilla vs. Kong was a fail. As it lacked the right production and disappointed fans with the performances. The new film is said to add more backstory and context around the situations which truly excites fans.
"I am ready to see how they will put together a film this big. With so many fans and opinions on either side, it will be cool to see whose speculations were correct and whose were not," junior Matthew Lanz explained.      
The original Godzilla movie features the large sea monster, Godzilla. This monster is known to have more durability than Kong, as he has the ability to swim, he also has atomic lethal breath, which fans speculate will be the winning factor. 
Timmons said she feels as though there will be an unexpected twist in the new film. There might be something totally out of the ordinary or even a huge plot twist nobody sees coming. With such a difference with both characters, it is truly unknown how it will play out.
"
With Kong going up against Godzilla, it's going to be such an excitement seeing which one is the villain, and which is the hero."
— Lily Timmons
Because of the apparent split between Godzilla and Kong fans, there are many online voting websites for the outcome of the movie. Many fans believe that Kong's big heart will take the lead, but Godzilla's vicious skill will come out on top.
"Kong is remarkable. Throughout the movie, you develop almost an emotional attachment to him. He sparks a lot of compassion inside you, and you start to cheer for him because of his touching care for humanity," Schilling added.
With Godzilla radiating a rather different aura than Kong, many fans are speculating that his intensity towards action will be largely displayed in the upcoming film. For years, Godzilla's character has faced both backlash, and praise.
"I personally like Godzilla, as his character is unique and creative," Lanz explained. "I think a lot of times people just automatically hate the villain, without taking the time to understand why they do so called bad things."
Despite the split sides of this upcoming movie, there will be happiness and excitement all around. With the background information of the original movies, to the excitement and suspense for the new one, this film will be the talk of the town. There tends to be sides and opinions in most movies, and this one will definitely bring joy in discussing. Whether you may be Team Godzilla or Team Kong, watch the film, you may not know if you like something unless you give yourself the power to try it.
About the Writer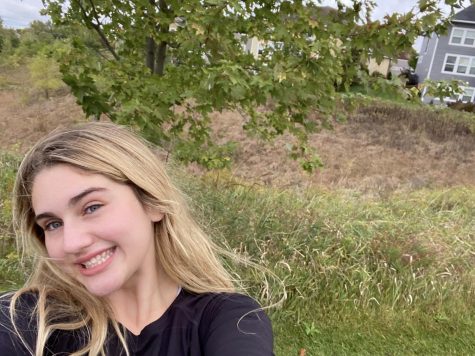 Adrianna Garcia, Distribution Reporter
My name is Adrianna Garcia, and I am in 11th grade. I am a distribution reporter. I am very involved in working a job and helping others. I love spending...