Junior Paige Klemenhagen wins first place at MN NATS competition
Junior Paige Klemenhagen recently won first place at the MN NATS competition. The NATS stands for "National Association of Teachers of Singing", one of the largest professional associations of teachers with a background in singing. There are more than 7,000 members in the U.S, Canada, and more than 35 different countries. 
Recently, a competition took place among finalists in November 2020, "I did not think I was going to win first place at all. I didn't even see guys can get to the semi finals. I did the competition last year, and I did the age category for grades 9-10. And I actually ended up winning that one," Klemenhagen said.
The organization was founded in 1944 and has been offering classes to individuals with a passion for singing. Their mission is to support and encourage individuals with their voice and share their creativity through singing. Klemenhagen was able to have the opportunity to participate in this year's competition. But things took a different turn, as events of Covid-19 were taking place.
"I actually had the ability to do NATS last year as well, so I've gotten both experiences in person and then with Covid," Klemenhagen said.
"Normally when NATS happens it's like this big gathering and it was at St. Johns University last year. So everyone from all age groups like high school and college students. And so, it's all these singers and everyone signs up for their division," Klemenhagen explained.
NATS holds events, competitions and more among its members and students. Offering a variety of programs such as workshops, intern programs, master classes, and conferences all of these activities help individuals and their success with their singing and music career. 
Some of the values NATS holds is to support, provide, advance, celebrate and encourage the variety of talents that individuals bring to the program. 
There were many participants involved in the semi-finals when Klemenhagen auditioned, "I practiced a lot for it. I picked out my songs with my vocal teacher at the beginning of the summer, and we had to submit our recordings by.. I think it was around October." Klemenhagen then added, "We worked on it indefinitely for a couple of months, and the process was definitely different because I'm not able to see my music teacher in person." 
Recently, a competition took place earlier this year, with many students across Minnesota auditioning. Paige was one of the students who auditioned and when a list of winners was posted, Paige found herself at first place of 3B classical treble!
The 2020 NATS competition took place last November and Klemenhagen was able to take first place.
During the middle of her voice lesson, her teacher announced that Paige had won first place, "I just didn't even know how to react and I was like can I go tell my family and I ran downstairs and I had a group huddle with my fam and it was pretty awesome. I was not expecting it at all. So it was pretty cool." 
About the Writer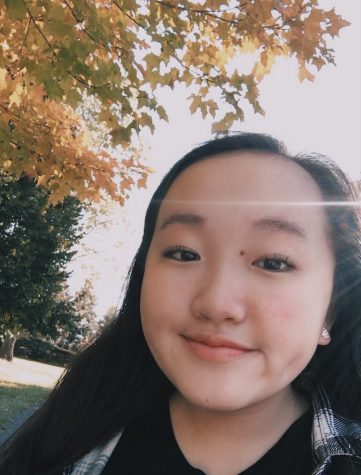 Mackenzie Vang, Podcast Reporter
Hey! My name's Mackenzie, junior, and I am a part of the podcast reporter team!

In my free time I enjoy doing activities like baking and reading. I...