Students reflect on sentimental programs leaving Netflix
All across the community family and friends gather around their televisions to watch their favorite programs together. One of the most popular streaming services Netflix is taking off many of their most popular pieces. These include titles such as Pride And Prejudice, Jim Carrey's "How The Grinch Stole Christmas", and "The Office." Shows and movies like these have given students a form of escape. Many are disappointed their favorite shows are going away.
With the holiday season coming to an end, there is no doubt that "How The Grinch Stole Christmas" (2000) is being watched next to the Christmas tree. 
"How The Grinch Stole Christmas is such a classic and it's always watched in my household around Christmas time. I have a lot of good memories watching it with family and friends that I normally only see during the holidays," senior Anna Gregory said.
The Christmas season is about spending time with family and friends, but due to the current state of the world, that can not always happen. Watching a movie can bring back memories of a better time. Movies bring people together. It is something we use to bond with one another.
"
I could just sit down and watch it for hours while doing homework or painting."
— Jowan Abdulla
Junior Louisa Ward loves the movie Pride And Prejudice (2005), "It's the movie my sister and I always turn on when we don't know what to binge. Both of us love watching these Jane Austin book movies and it's super sad that my favorite one is being removed by Netflix."
This movie is a classic love story that touches the hearts of many. Watching a time period piece can make viewers feel transported back into nineteenth-century England. With lots of balls and galas, it is easy to be swept away in it all, or maybe it is just a way to spend time with your sister. 
The hit television series "The Office" (2005-2013) is filmed as a documentary that follows the lives of a run of the mill paper company. With lots of pranks, crazy characters, and romance it is no wonder that the show was such a success.
"It was an easy watch, and I could just sit down and watch it for hours while doing homework or painting," Jowan Abdulla said.
Abdulla proves that shows do not have to be spent watching with a loved one in order to be important to someone. Sometimes it can be the little things that make the day more enjoyable.
"My dad and I always watch The Office together and I have so many memories of us laughing and enjoying life," junior Mary Hammer said.
 With different shows and movies constantly moving between platforms, it really worth it to purchase multiple subscriptions to different streaming services.
About the Writer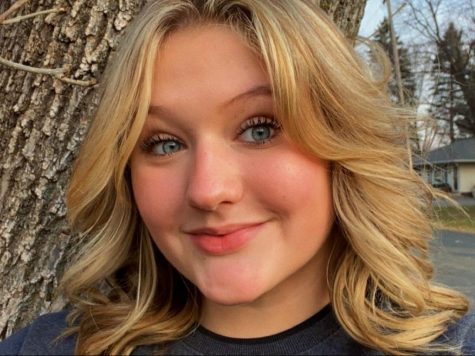 Alexis Schmitz, Layout Editor
Hi! My name is Alexis Schmitz. I am a Junior and a layout editor for the Pony Express. I enjoy hiking in the summer, and I love to bake. I love hanging...