Student athletes struggle with the winter season as four-week pause takes place
As the winter sports season resumes, student athletes and coaches face wearisome situations regarding group training and games. The four week pause, issued on Nov. 18 has delayed many events for the winter months. 
According to the MN State High School League (MSHSL) , which facilities over 500 athletic sports in schools, the governor has established an executive order that will shut down activities involving youth sports and recreation through Nov. 20 – Dec. 18. Numerous public training areas and schools are put on pause for the public, causing a rift with students and coaches with their events.
"For skiing, they are not allowing lessons or doing competitions right now and it has kinda taken the fun out of things," junior athlete Alisa Collyard said. 
Due to the four week pause, there are play-offs being postponed and practices being cancelled. This impacts students and their time to participate in their usual physical activities and to engage with their peers. 
 Collyard explained the restrictions canceled some school programs, "I was supposed to be in a workout program called ETS through school but we cannot do that now or use the PAC due to the set restrictions." 
These precautions on youth sports are taken as covid cases begin to increase in the community, to ensure safety among the student athletes and to decrease chances of the virus spreading. There are many outcomes for the different physical activities such as less time with the season and smaller training pods, but safety is a top priority for many coaches and their members. 
"I feel that the restrictions are understandable to a certain extent, but I do feel that we should still be able to do ETS and winter sports that are outside. I think that there is safe ways to do these things rather than just have nothing," Collyard said.
"
I think sports can continue regularly, but have limits on how many people are in a certain area and maintain distance. "
— Alisa Collyard
The high concerns of coaches as they scramble to find balance with their students affects their training for a variety of winter sports like alpine skiing, basketball, ice hockey, swim/dive, and more. This uncertainty of continuing with activities leaves a mark on coaches and their seasons.
"There's still a lot of unknown about our season, but right now, the plan is to essentially shift the season later," Nordic Ski coach, Kris Hansen said.
Building connections with her athletes is tough during the pandemic. "It's strange not seeing the team but we are connecting on Zoom and since there's no snow yet, it doesn't feel like we're falling behind," Hansen said.
With school going full time online, sports having to pause, and public places being closed off, there is a lack of interaction among peers and family. It seems unlikely that any games or events will take place before the year ends. With cases of covid-19 increasing in the U.S, it is normal to fear for unexpected outcomes. "I think, for all of us, the stress of living in a pandemic makes things we normally do- harder. In a normal year, you just go to ski practice everyday after schools," Hansen said. 
"This year, with remote training, I think it can be more of a personal battle every day to get outside and be active," Hansen continued. 
An announcement regarding public areas such as community centers, school gyms and indoor hockey rinks are off-limits from people and student athletes before Christmas. Many coaches hope to start up their sports season, safely while struggling with limitations of youth sports.
Coach Kris Hansen agreed with these settled limitations, "The restrictions are very reasonable and necessary given the unprecedented times we are living through." She continues, "Since we've already seen cases increasing and the results, it's clear we should take precautions like practicing social distancing and wearing masks to protect ourselves and others." 
The hold for winter sports worries many student athletes and coaches along with the restrictions, causing troubles among practices and events. "I think sports can continue regularly, but have limits on how many people are in a certain area and maintain distance," Collyard said.
As long as we proceed with caution, safety can be ensured to athletes and everyone.
About the Writer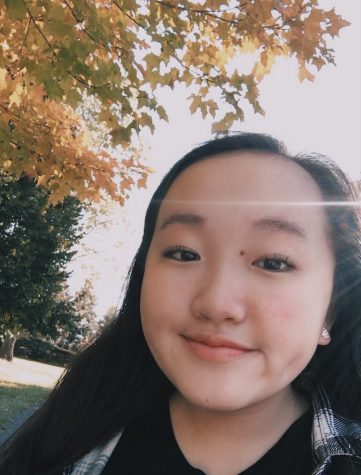 Mackenzie Vang, Podcast Reporter
Hey! My name's Mackenzie, junior, and I am a part of the podcast reporter team!

In my free time I enjoy doing activities like baking and reading. I...