Ariana Grande new album 'Positions' No. 1 on Billboard 200 chart
Ariana Grande is a singer and songwriter who recently released her new album "Positions" on Oct. 30. Grande's new album talks about heartbreak, love, happiness and the ups and downs of being in love.
In addition to her songs being about love, Grande's song "pov" which reached on top of the billboard charts, is also currently trending all over TikTok, because it talks a lot about Grande's love life with her new boyfriend, Dalton Gomez. This specific song talks about love, and loving them no matter what. However, the trend is people put pictures and videos of their significant other or even of themselves and many people around the world have participated in this trend.
Another one of her songs that has been trending is her song "Positions", because of her music video that got 76 million views, fans loved the idea of it so they began to recreate parts of the music video and shared it on TikTok.
Grande featured three singers on her new album which are, Doja Cat on her song "Motive", The Weekend on "Off the table", and Ty Dolla $ign on "Safety Net" who are very famous singers that fans have been wanting Grande to collaborate with. A few similarities between this album and all her other ones is her speaking about love, and the feeling of being in love with someone. In this album we can see how much she has grown, and how she is finally happy. Because in her album "thank u, next" she talks about her ex's and the heartbreak she experienced. However, on her recent, it is about her current love, and how happy she is now.
She truly expresses herself through her music. However, out of all 14 of her songs, my favorite song is "pov" because of the beat, and the meaning behind it, it is a song you can relate to when you are in love. This song was released at a perfect time because it has been two years since her last album, and we are still stuck in quarantine, it is a way to get your mind off of everything that is going on in the world.
About the Contributor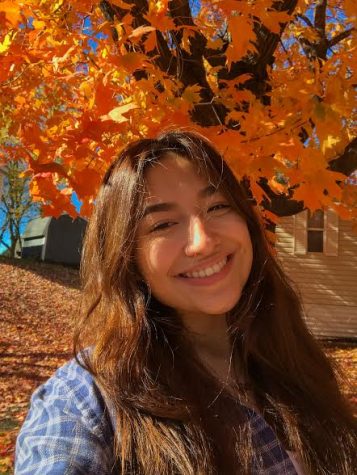 Danna Carrillo, Student Playlist Reporter
My name is Danna Carrillo, I am in 11th grade and am a student playlist reporter. A few things I enjoy to do are cooking, baking, doing makeup and hair,...