Elementary teacher continues family business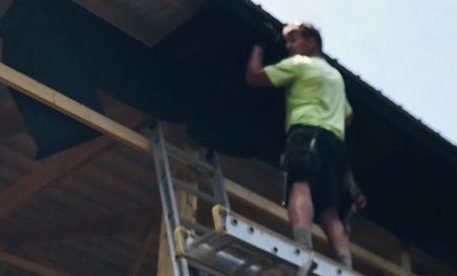 As the summer comes to an end students, teachers and parents all get ready for change. For middle school teacher Andrew Jurek, known as Mr. Jurek by his students, the change is more extreme. Like a lot of teachers, he has a job during the summer.  Jurek switches from running a construction company to teaching middle school students.
Jurek first got into the construction scene in college. To pay for his education he took a job with his family's construction business.
"I worked my way through college doing construction and enjoyed doing it. When I was hired as a teacher I figured I would keep doing construction as a side hustle to pay off my student loans," Andrew said.
Since being a teacher is such a time-consuming job people would think that taking the summers off to be with family would be necessary, but sophomore Eric Jurek, Andrew's son. Andrew said that even with the job in the summer he still has plenty of time with his family.
"He does spend a lot of time with us. He does have to go in and stay late when we have school but on weekends he's here hanging with my family," Eric said.
For many people working two jobs, there is a lot of stress. Andrew feels that he doesn't get this negative effect. The change of pace in his work allows him to maintain balance over his work life.
"I actually find having two jobs to be stress-relieving. My two jobs complement one another. In teaching, there are a lot of factors I cannot control and it is a very cerebral profession. In construction, I am able to control more factors and it is very labor-intensive," Andrew said.
Andrew now runs his family's construction company. He grew up working for the company then he inherited it.
"It's a tradition in our family and has been passed down from my great-grandpa," Eric said.
Andrew has equal love for both jobs. He enjoys the mental difficulty of working with students and the physical labor of construction.
"I have made amazing relationships in both of my jobs. I love teaching and getting to know my students and seeing them as they get older. I also love getting to know my clients when I am doing a construction job for a client and seeing how happy they are when I complete their project," Andrew said.
Andrew is in total support of a second job whether or not they are seasonal or all year round. Any side-gig that can help you reach your financial or personal goals is worth it.
"
What matters most is the relationships that I develop in both of my jobs and knowing I did my best to help someone"
— Andrew Jurek
"I would recommend getting a second job since I believe it gives you a different perspective on your current job. Sometimes we become so involved in our current job, whether it is teaching, working at a store, or waiting tables in a restaurant, that it is difficult to realize that this is only one facet of who we are," Andrew said. 
For Andrew, it is not just about scoring some extra cash,  but about following his passion, meeting new people, and carrying on his family legacy.
"What matters most is the relationships that I develop in both of my jobs and knowing I did my best to help someone," Andrew added.
About the Writer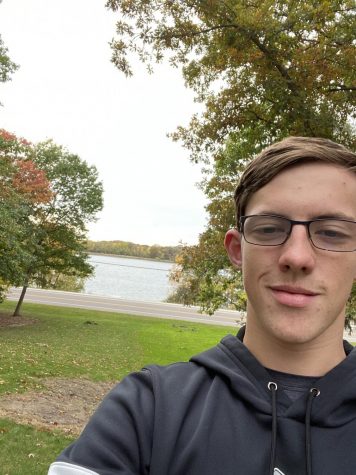 Zach Olson, Video Editor
My name is Zach Olson and I am a junior. My position on the Pony Express is a broadcast editor. I am part of the wrestling and track team. I enjoy working...