Bryson Tiller drops new debut album 'Anniversary' featuring Drake
Bryson Tiller is a R&B hip hop singer/songwriter who recently released his new album "Anniversary" on Oct. 2. Tiller's new album talk about how love and life will always have its ups and downs. It will always be in the middle, never perfect. He also wrote a song with a different meaning behind it besides love. In his song "Outta time" (ft. Drake) he focused on honoring the memory of Breonna Taylor.
Bryson was also born in Louisville, KY and mentioned how he has never seen his hometown come together like they are now, he thanks her, and honors the life of an innocent women. However, out of his 10 songs, the only person featuring, is Drake.
In his last album "Trapsoul" from 2015, he also did not feature anyone. A difference between his newest album, from his last album in 2015, is his album cover. It is the same style and everything, but he is looking in different directions, which could mean something to him that the fans don't know yet.
Some similarities are the meanings behind many of his songs, which is being in love, the heartbreak, and also the good moments. In "Years Go by" he talks about his love, and how nothing will come in between them. It is the first song on his album which is a segway into the rest of his album. Tiller expresses himself and his emotions/experiences through his music. Out of all of his songs, my favorite is "Always forever" because of the beat, the lyrics, and the way he sings in general.
He released his album at a good time because a lot of people going through heartbreak can relate to his music. Also with the change of seasons, weather, and quarantine, his fans wanted new music after 5 years, and some could really use his music with the messages behind it.
About the Writer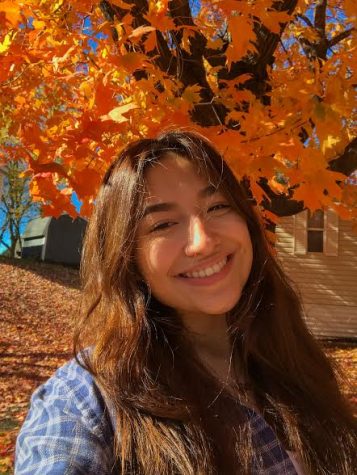 Danna Carrillo, Student Playlist Reporter
My name is Danna Carrillo, I am in 11th grade and am a student playlist reporter. A few things I enjoy to do are cooking, baking, doing makeup and hair,...