Sweet, savory pastry pockets at Sarah's Tipsy Pies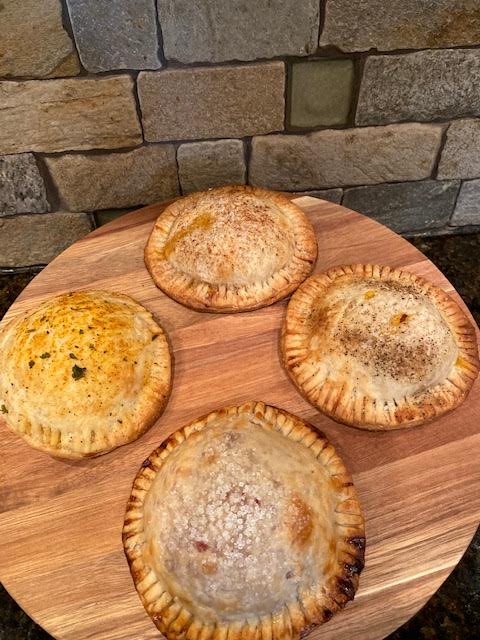 What makes these tiny pies so different from all other pies? I set out on my journey downtown Stillwater to find out the exact reason why. Arriving at my destination there stood a small quaint café on the corner of a quiet street in Stillwater. As I opened the door and entered, the smell of warm pastries welcomed me. These pint sized pastries, although small, pack a lot of flavor within their flaky crust. Whether it be savory that you prefer or sweet, Sara's Tipsy Pies have the one for you. What sets these pies apart from others, is the special ingredient of alcohol that comes from local companies around Stillwater. You don't need to be 21 to consume these, they are safe for all, containing only 2% alcohol in volume. 
This family owned local business was impacted directly by Covid 19, due to the absence of the State Fair this year. However, local grocery stores came forward and partnered with Sara's Tipsy Pies to carry their products within their stores and help boost sales.
Let's start talking about the pie that would have been featured at the 2020 Minnesota State Fair. Cheery Cherry Cream was the perfect balance of sweet and tart. It was complemented with a flaky buttery crust surrounding the warm filling. Feeling satisfied with the flavors and textures found in the State Fair awarded pie, we moved onto the next sweet pie, Drunken Pumpkin. In sticking with the fall season, we went with this festive flavor.
Taking our first bite, we found the filling to be bursting with flavors of Autumn. Just the right amount of spices such as nutmeg, and cinnamon filled the pastry pocket and left us dreaming of Thanksgiving day. The Vegetarian Southwest Breakfast was the next pie on our plate for savory. This pastry was loaded with fresh vegetables and subtle southwest spices in just the right amounts. I would call this a meal in a pocket. Last, but not least, we tried the savory Beer Bacon Mac and Cheese. As we indulged in our last pie, we noted the smoky, salty bacon flavor enticing us to eat more. The tender macaroni and creamy cheese sauce would make this pie choice an all American favorite for everyone.
During these difficult times remember to do your best and help support these small local establishments around our community.
About the Writer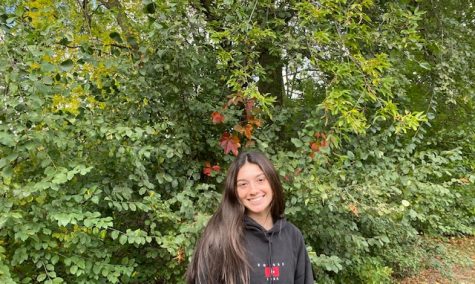 Calli Dierkhising, Food Blog Reporter


My name is Calli Dierkhising and I am a junior. My position of the Pony Express is the food blogger. I am part of the track team at Stillwater...