New experiences arise from Covid-19
The decreasing number of people allowed to participate in sporting and extra-curricular activities due to social distancing has led to a change in everyone's lives. Specifically for teenagers with fewer events, this creates an opportunity to get a job and help others around the city through the work of volunteering. 
Slowing down life and living simply is what these four students, senior Sophie Lundgren, junior Emma Villarreal, sophomores Chase Anderson and Braden Wenner, have undergone during the pandemic. 
"I was able to have a job interview at the end of March right after spring break, " Villarreal said.
"During this pandemic I have found myself helping my uncle, who has a food truck and I helped work there with him, and helped his business," Wenner added.
Villarreal found herself in the beginning of quarantine relying on FaceTime and Zoom in order to stay connected. As the days and months passed, she got a job and was finally able to be with friends. 
Quarantine gave families a chance to experience road trip vacations and cabin getaways with the extra free time and open schedules. Given the opportunities to get away together, new memories and family bonds formed.
Wenner said he was fortunate enough to be able to go on a trip with his family. It gave him, "time for family bonding and for exploring new places and attending exciting events". This would not have been possible on a regular year given his busy schedule. 
Affected by the virus, all salons were closed down for nearly two months, leading people to find other ways and alternatives for haircuts and salon services. Some let it grow, while others experienced at-home cuts. 
"Due to the virus, I had to let my hair grow because my dad and my mom were not able to cut my hair. However, I have been given the opportunity to see myself with a new grown out hairstyle. And I do enjoy this new hairstyle I discovered," Anderson explained.
"
In the rush to return to normal, use this time to consider which parts of normal are worth rushing back to."
— Sophie Lundgren
During the summer, events and traditions were changed due to taking precautions to Covid-19. However, people were able to find different ways to experience them. Anderson has some of his summer traditions changed, but he made the best of it. Every year, his family attended the Minnesota State Fair. This year, it was a drive-thru State Fair experience. 
Because of this, Anderson got to experience something new that otherwise never would have happened. Their family grew closer together and they decided they enjoyed this changed summer tradition. With all of the chaos, many people found peace through artistic hobbies and activities. This time enabled everyone to discover themselves and their gifts. 
"I definitely started to enjoy reading during quarantine. I found a book series that I really enjoyed. I made a chocolate and vanilla cake during this pandemic, which I was very proud of. I also enjoyed spending time with my family,"  Villarreal said.
Lundgren also was able to shift her interests and find new hobbies, "Due to COVID, I wasn't able to go to concerts. I had bought tickets too. I also wasn't able to go up to my cabin very often because my Grandma stayed up there, it was too big of a risk to go. I started journaling and reading more because with all my free time I didn't know what else to do.  I also started to run more in my free time since I didn't have a lot of soccer going on."
 Abnormal life events lead them to new experiences and an escape from their normal lives. 
"In the rush to return to normal, use this time to consider which parts of normal are worth rushing back to," Lundgren said.
About the Writer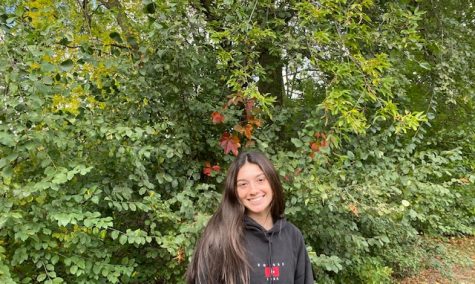 Calli Dierkhising, Food Blog Reporter


My name is Calli Dierkhising and I am a junior. My position of the Pony Express is the food blogger. I am part of the track team at Stillwater...