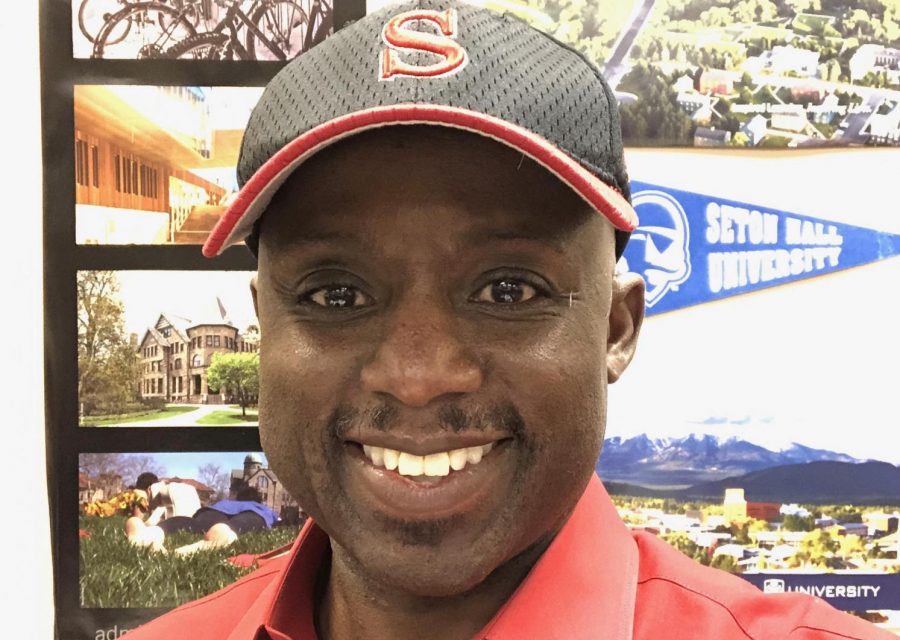 Photo submitted by Cornelius Rish
"I'm glad I'm doing the work I'm doing, but we're going to need a lot more of me in Stillwater. We're going to need many more people doing the work," cultural liaison Cornelius Rish said as he talked about the current state of Stillwater's diversity and equity.
Rish is starting his first year as the new cultural liaison and equity coordinator knowing he has a big job ahead of him. As a new staff member, Rish meets with both staff and students to help educate them on the tough subject of racism.
In the 1990s, Rish taught at Anoka High School during a time of heavy racism, which he compared to the 1950s. According to Public School Review, in 1991 Anoka High School reported a 0.1 diversity score, which is lower than Stillwater Area High School's score of 0.25.
"When I was with the Anoka-Hennepin district, and with honesty, working at Stillwater is a flashback," Rish explained. "The district was having similar issues with race, culture and in education when I was there because they began to increase in their BIPOC student population, but the community and teachers weren't prepared for it and there was a push back."
Research done by the Minnesota Department of Education (MDE) and the StarTribune have showed about 34 percent of K-12 students in the state are nonwhite, while teachers of color make up only five percent of part-time and full-time teachers.
Meanwhile, an open public letter was written to the SAHS school board by both alumni and current Stillwater BIPOC students telling their stories.
"The letter was revealing that the lived experiences of the BIPOC population was completely different than the white student's," Rish said. The excerpts from the letter reveal the feelings of being victimized, unheard and unable to create change.
As of 2017, White Bear Lake school district has three cultural liaisons, and Roseville Area Schools currently has a total of 14 cultural liaisons, all centered around the Fairview Community Center. Stillwater school district only has one cultural liaison who was hired this year.
"It's like a dirty room. You have to have people helping you clean it to make it better and make it a safer environment. We have a lot of issues in Stillwater, and it's not a safe learning environment for many students of color, it's just simply not. It's racist students and racist teachers. It's necessary to be a team, and it needs to be a team effort between students, teachers and the whole staff in school," junior Liza Weston said. She believes SAHS will need more than just Rish alone to fix the schools underlying racism issues.
Executive director of BLM Patrisse Cullors explained on BlackLivesMatter.com, "We, the Black Lives Matter Global Network Foundation embody and practice justice, liberation, and peace in our engagements with one another. We will continue to rise up until all Black lives are valued and matter across this world."
While explaining ways to help the SAHS community change for the better, Rish said he feels "people kind of have a twisted misperception of what Black Lives Matter means." 
He added, "Black Lives Matter is an ideology that everybody's life matters. Well a lot of people say 'but Black lives matter'. No, all lives matter. Black lives don't matter more, Black lives don't matter less, we're just saying Black lives should matter. For 401 years in this country, black lives haven't mattered as much as white lives, and as much as the lives of other minority groups." 
The controversy around Stillwater runs much deeper and is more systemic than what meets the eye.
According to Yale University, "A hallmark of effective teaching is racial awareness, where recognition of racial, ethnic, and cultural diversity in the classroom informs teaching strategies. Instructors can exhibit cultural consciousness, use inclusive teaching strategies, incorporate racial diversity into their courses, and moderate productive class discussions about race where relevant."
During an interview, Rish said diversity is "like a compass" and it is not just about color. It's about beliefs, ideologies, and lifestyles. All the differences in people make up our communities and it is our responsibility to embrace and accept them. Rish added he will be involved in coaching teachers to use new curriculums, which will help include and engage a wider spectrum of students.
Stillwaterschools.org made a post on July 10, 2020 saying they acknowledge there is a systemic racism issue at Stillwater and they are going to work hard to fix it over the coming years. They included promises like hiring a cultural liaison and embedding strategies of Reimagine Minnesota in their curriculum.
"The things we're doing start with hiring a guy like Mr. Rish," Principal Rob Bach said, "A guy who's got the natural relationship building skills to be able to develop relationships with students so they feel like they've got an ally here at the school. Someone they can connect with and openly share their experiences with in the school."
This statement confirms SAHS is taking steps to start positive change and create lasting relationships.
"Unfortunately systems don't change overnight," Rish explained. "Systems are like a big oil tanker trying to make a turn. It's gonna take a long time but we're gonna go slow. My goal is to try to do what we can in the short term to make sure all of our schools are safe and all of our education needs are being met."
Cultural liaison Cornelius Rish: "When I was with the Anoka-Hennepin district, and with honesty, working at Stillwater is a flashback. The district was having similar issues with race, culture, and in education when I was there because they began to increase in their BIPOC student population, but the community and teachers weren't prepared for it and there was a push back."