Chelsea Dodds makes her great return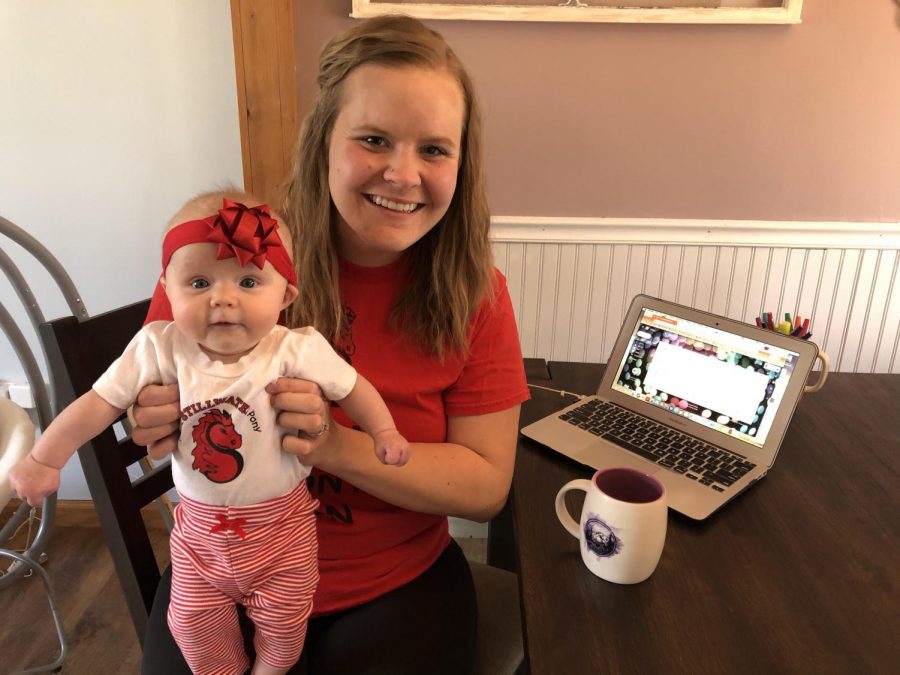 Chelsea Dodds is a freshman English teacher teaching both honors and regular. Dodds taught at the school since the first 9th grade class came to the school and is well known for her passion for teaching.
"I still remember from freshman year that she was an amazing teacher to work with," junior Tori Letourneau, a former student of hers, said.
She took her maternity leave early fall and has had her entire year-long lessons already planned out. She was well prepared; she is just reviewing with her students what she taught them before they leave. When she left, she felt secure with her school work, but mentally the anxious feeling only rose. On Nov. 12, 2019, Dodds's greatest love genuinely arrived in her life. Since then, she has never been happier and more passionate than ever.
HomeLife
Dodds's personal life for the past couple of months has been hectic in the best way possible. Dodds and Evalee have had a chance to bond, and now her first born baby is five months old. Dodds has taken time to dedicate what once was correction days to family time. She has truly appreciated the time with her baby and has taken the time even to plan ahead so that she would not have to worry until late April. Dodds' home life is blissful, knowing that she has a little one to care for; although it will always be busy, she would not change it for a second.
For Dodds, it is "sometimes too complicated, but I truly try to find that balance."
Balancing work and home life
She has now been more efficient than ever at school to try to finish all of her grading and then to rush home to her firstborn. With upcoming exams and finals, not to mention the time consuming of grading essays, she is going to try the hardest to have balance for her baby.
"I know it is going just to get busier and busier around the house, so I'm trying to plan ahead as much as I can," Dodds said.
Transitioning from home to work
"The transition was not too difficult because I love my job so much," Dodds said.
Dodds has always been passionate about her job. Her plan was to always be a teacher. The only actual difference is, "Instead of just leaving out the door now, I kiss my baby before heading out." 
Coming back to work was not the issue to her, but the distance between her child during the day. I miss her so much, so that is why I work so hard so I can spend more time with her."
Impact on Students
Being back to work for three weeks, Dodds has retaken the reins on her class, although some of her students have not gotten a chance to get to know her, they genuinely missed her work ethic.
"She really is efficient and knows how to get all the work done in class," freshman Sarah Abdilahi said.
"She's such a caring teacher, and she's extremely understanding," freshman Ella Rammer added.
Dodds always cares for her students, but she never knew how to express it until having her child.
While Dodds was showing her care for her students, something in her shifted, "My true goal wants to make sure every single one of them knows that they matter from the bottom of my heart."
About the Writer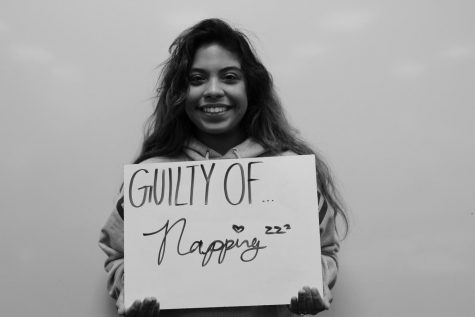 Jaynie Diaz, Graphics Editor
My name is Jaynie Diaz, I am a junior and  a Graphics Editor. I am a Cheerleader and a dancer. I love to cozy up and read a good book. I am looking...