Herbalife Nutrition clubs bring a new lifestyle to Stillwater
In the past three decades, the U.S. has seen a large uptick in the national obesity rate, with over a 70 percent increase for adults and 85 percent for kids. However, many schools have been implementing programs and initiatives to try and push the younger population into eating healthier and becoming more active. Stillwater has regular fast food restaurants and coffee shops, but two new healthy alternatives have opened, Lift Bridge Nutrition and Level Up Nutrition.
Located within five miles of each other, they are both "clubs" from big brand Herbalife Nutrition with a storefront with trained wellness coaches as well as a shake bar for customers. Customers have the option of getting the basic combo for $8: an aloe shot, an antioxidant tea and a protein shake, which is often used as a meal replacement. There are also options like protein boosters, or other add-ons, that have benefits in addition to the regular products.
Many are attracted to it right now as health has started to take a top priority in their lives. The atmosphere and energy is also magnetic to many, with the wellness coaches' positive attitude and smiles drawing people in.
Returning customer, junior Ava Nyberg, fell in love with the convenience and health factor of it because "having a healthier option and feeling better about the choices being made, rather than going out for fast food," was an excellent choice for her.
"
"We would love for the community of Stillwater to be more healthy and more happy…and it is our way to give [residents] the opportunity to better their lifestyle,""
— Joe Ransom
The aloe shot comes in mango or cranberry flavor, with the purpose of soothing the digestive system. Similar to how aloe can calm sunburned or irritated skin, it can help the body on the inside as well. With the antioxidant tea, the leaf extracts in it can help the body to fight off free radicals and germs as well as keeping cells healthy. Finally, the protein shake offers 24 grams of protein to rebuild and strengthen muscles.
Health teacher Erin Nickleby has some reservations about these products as she wants to make sure students are informed about what they are putting into their body. She also realizes how the nutrition clubs are a convenient and healthier option rather than somewhere like McDonald's or Taco Bell. "I think resources are really important for students today…when you go to a place where you are putting food into your body, you should know how it is helping you or not helping you," Nickleby said.
The owners of Lift Bridge Nutrition, Jon and Tina Ransom, are new to Stillwater, but familiar with nutrition as they were co-owners of the Nutrition Cave in Woodbury before selling their shares to open a location in Stillwater. They have two young sons and work full-time at the new shop. They hope to bring both mental and physical health coaching to the town and encourage people to live a healthier lifestyle.
"We would love for the community of Stillwater to be more healthy and more happy…and it is our way to give [residents] the opportunity to better their lifestyle," Jon Ransom added.
They focus on community and building relationships with customers as their focal point, because they are not just a shake shop as many assume, but rather a support and educational team.
The new locations offer a quick and easy way for the people of Stillwater and the surrounding area to have a nutritional and delicious option for eating, and maybe even change their lifestyle.
To find out more information, visit the Facebook or Instagram pages: @liftbridgenutrition, @levelupnutritionstillwater
About the Contributor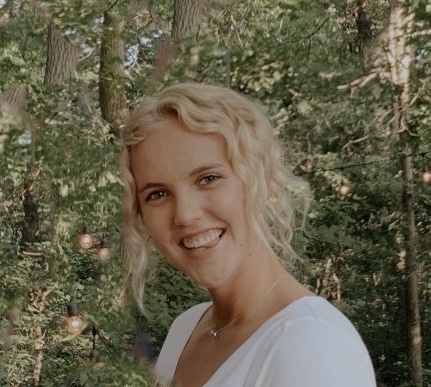 Mairin Torgerson, Photography Editor-in-Chief
My name is Mairin Torgerson and I am the senior editor in chief of photography for the Pony Express this year. I am a part of the Stillwater fastpitch...