Justin Bieber's 'Yummy' not getting expected praise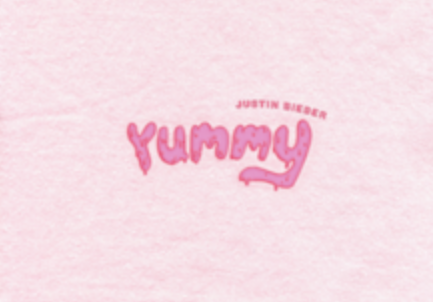 Justin Bieber recently released his comeback song "Yummy"on Jan. 3. As his first solo single in three years, it does not cut it. Many fans are unimpressed by the repetition and lack of purpose for the song. 
"I'm disappointed. I think that he has better potential, and hopefully he hasn't lost that but, I'm disappointed," junior Julia Enright added.
Justin Bieber's new release suggests he wants to switch over from pop to R and B. He is currently working on getting the trademark R and Bieber. Fans were expecting a pop comeback single that would turn into an instant classic. A half R and B, half pop song that was received was not ideal. 
"
I think that he's just losing his fire, and I think that he really just doesn't have it anymore."
— Sophie Cronk
Despite the initial shock, the single is already popular, thanks to the catchy beat and Bieber's big name attached to it. The song debuted at number two on the Billboard Hot 100 Chart.
"I think it already is pretty popular and I think just because it has like a good beat somewhat, but it doesn't seem like it took too much talent," Cronk added.
It seems that at this point it is not uncommon for Bieber to use a single worded title and repeat this word throughout the whole song. In theory, this should have had a great response similar to "Baby", an earlier song of his. It is a possibility fans have just outgrown listening to the same old thing.
Junior Adam Dewoskin said he felt the song was "way too repetitive" and thought it was a "very generic pop song."
Some fans have said they miss the old Bieber with his days of the swooped hair, beliebers and singing songs like "Baby". Even compared to just a few years ago, the song makes fans nostalgic for his old music. Nevertheless, "Yummy" was not what was hoped for.
Enright said she still liked to listen to his songs from the 2000s. She wishes he still made songs similar because she believes those are some of his best ones.
As his first release in three years, it seems a common thought is there must have been a better song to comeback with. Even with the popularity of the song, it does not seem as though "Yummy" is getting people excited for the rest of his new album that is dropping later this year.
"I think that he's just losing his fire, and I think that he really just doesn't have it anymore," junior Sophie Cronk said.
The reaction is not all bad, some fans on twitter are in favor of the new single, but the overwhelming response to "Yummy" is negative. This is not the song that was expected or wanted. Hopefully, the new R and Bieber songs to come will be something fans want. As of now, the new Justin Bieber is not worth listening to but, that will hopefully change after the rest of the album is released.