Robotics team, Armada, starts build season to prepare for competition
The robotics team, Armada, has started the build season. The build season, January to March, prepares the team ready for the FIRST Robotics Competition. Every year there is a challenge and teams across the country build robots then compete in competitions. 
"Every year is a little different since it's a different challenge every year, but we tend to typically follow the organization of what the challenges are [and] what we want to do, then we start thinking of designs," robotics co-captain junior Carter Smith said.
The team has seven core members and about 20 members in total. They are advised by industrial technology teacher Todd Kapsner and math teacher Nichols Springer; there are also mentors that come in from the community. 
Kapsner said there are "multiple mentors that are business people or engineers in the community that come and help" with designing and machining.
The six week build season is used to brainstorm, manufacture, program and build the robot from scratch. The team works together and some members are specialized to get this big process done on time. 
"
It's surprising how different they are because the end goal is the same for everybody"
— Todd Kapsner
"Immediately, that day, we start brainstorming strategies and mechanisms, then after that, we start CAD [computer-aided design] immediately. We'll start putting it in the computer… for about two weeks," robotics captain junior Ben Abbott explained. "Then, somewhere around when we're finishing up CAD we will start manufacturing stuff and talking to suppliers. After that, we'll try to get as much built as we can, then we'll try throwing the electronics on it and try some programming." 
Infinite Recharge is this year's FIRST challenge. The challenge sets the guidelines for what the robot should be able to do, but each team gets to decide how the robot is designed, built and programmed. 
Abbott explained how there is not a certain way to solve the challenge; the team's goal is to solve the challenge and a lot of strategy goes into that process. Because of the flexibility, the challenge allows, there is a huge range of level of teams and robots at a competition. 
"It's surprising how different they are because the end goal is the same for everybody," Kapsner added.
Once the robot is finished, the team goes to regional competitions. This year the team is going to a week zero event in Eagan, the Duluth regional and the Minneapolis regional. This is the second year they are going to two regional competitions. 
Smith said his goal for the team is to win a regional competition and go on to bigger competitions. 
Competitions are set up in matches and go for three days. The first day is for practice, the second day is for qualification to get ranked and the third day is wrapping up qualification and going to playoffs. The matches are set up so teams work with and against other teams they do not know. 
Kapsner explained for each match "there's three robots from three different teams working together in the alliance, competing against three robots [from] three other teams in another alliance" that get randomly selected every match. 
"The main reason I do this is that it's a great opportunity for students to see what engineering is like and get involved in something that's extracurricular, that gives them a chance to be successful in something other than just classes… this is the only sport that everyone can go pro," Kapsner said. 
About the Writer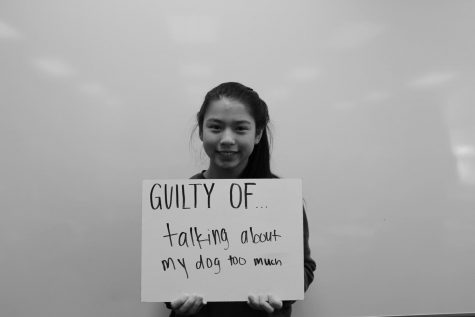 Mia Lucido, Distribution Editor
I am a junior distribution editor. I am on the track and field team and in NHS. I love dogs, running, and watching soccer. I am most looking forward to...