Minnesota Orchestra offers free tickets for students
Music is a combination of melodies, harmonies, pure beauty and emotions. It can be easily found at Orchestra Hall. Since 1973, the venue has been most known for its exquisite acoustics. An overall warm and rich sound is produced by the Minnesota Orchestra.
"They are one of the best orchestras in the country," orchestra teacher Zach Sawyer said. "They play at an extremely high level; what's even more impressive is how accessible the orchestra has made itself to the community."
Recently, the Minnesota Orchestra created the Hall Pass tickets, meaning all students under the age of 18 are able to attend concerts at Orchestra Hall for free. Hall Pass tickets are available through order online or by calling the Orchestra Hall ticket office.
Sophmore Preye Porbeni explained this opportunity will help expose younger students to the orchestra world and help them gain more interest as they get older.
The Minnesota Orchestra was able to allow this opportunity thanks to generous fundings from the Minnesota Orchestra musicians. It is their way of saying thank you to the community.
"
They play at an extremely high level; what's even more impressive is how accessible the orchestra has made itself to the community."
— Zach Sawyer
"It's a wonderful idea to offer students under the age of 18 free tickets to the Minnesota Orchestra," Sawyer said. "Most performing arts organizations generate a majority of their revenue from grants and donations, not ticket sales. If orchestras want to maintain relevance as cultural institutions in the coming years, they need to encourage young people to attend concerts."
Students from ages 6-15 require an adult, with a paid ticket, to supervise them. Every adult is able to accompany up to four kids at a time.
"It seems nice to try out, and I don't care if my parents come with me to watch," Porbeni said.
Students who are between the ages of 16-18 do not require an adult's supervision. However, they must be able to provide proper identification proving they are a student.
Senior Bella Thao explained she would totally do this repeatedly; sit there and listen to serene music.
The hall pass tickets can also be utilized for school or community groups, such as on class field trips. The only restriction is that all students must be above 16 or otherwise accompanied by enough adult chaperones.
"I feel that many of their parents would be more than happy to attend a concert as a chaperone," Sawyer said.
Students are able to take advantage of the hall pass tickets because they allow for unlimited attendances to shows for the 2019-2020 season.
"I would totally take advantage of it. I mean it's free and you can go watch awesome music," Thao said.
About the Writer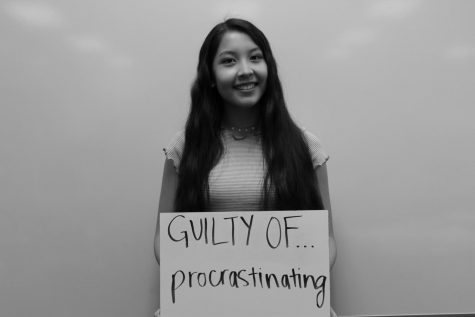 Julie Xiong, Graphics Editor
Hi my name is Julie Xiong, I am a junior, and my role in newspaper is cartoonist. I am a part of groups such as the Stillwater Concert Choir and Asian...